When debugging errors on WordPress sites, having quick access to your debug.log, error.log, and access.log files is vital. With the new SpinupWP site log viewer, you no longer need to SSH into your server and dig around for these files.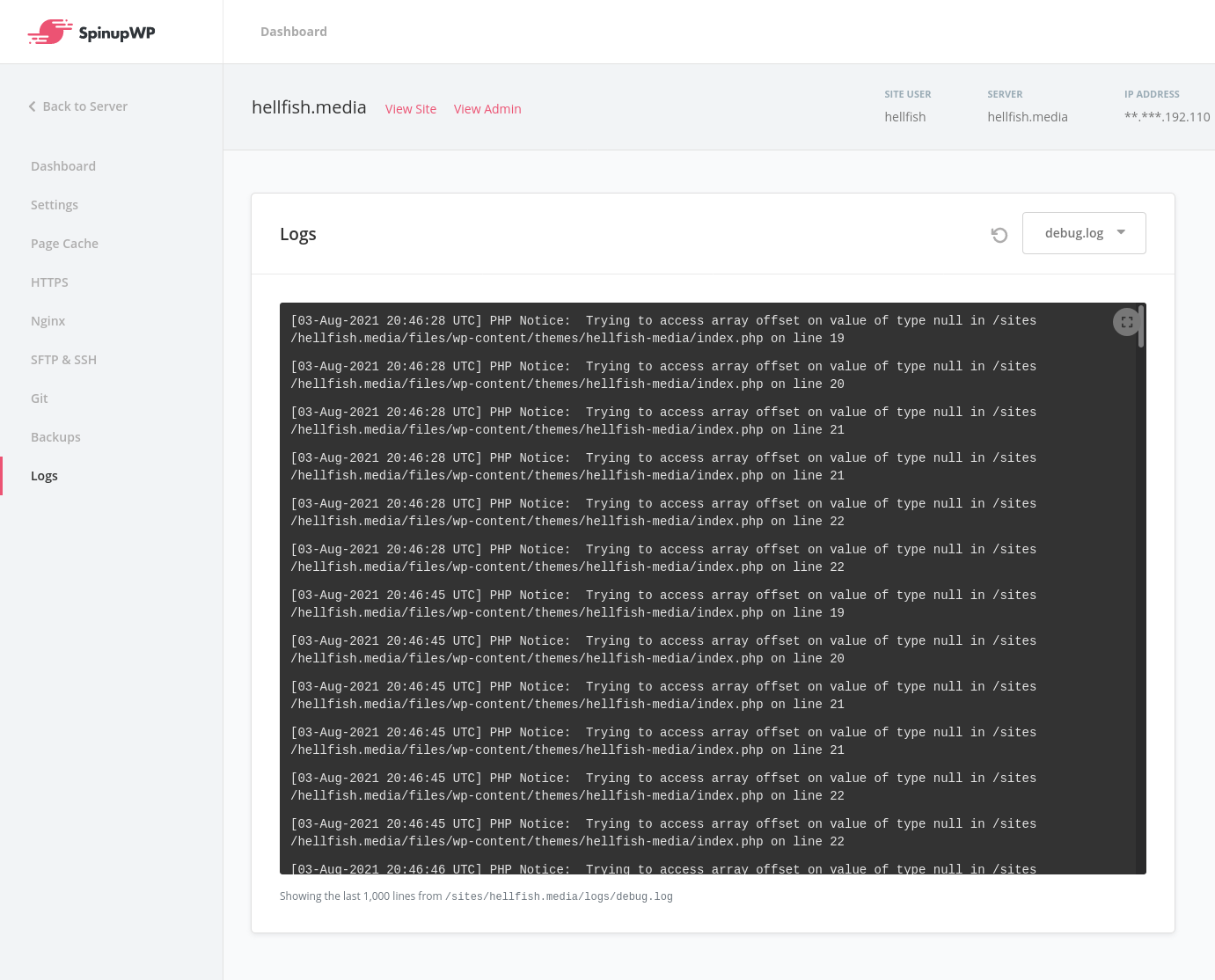 All you have to do is log into SpinupWP, go to a site's dashboard and click on the Logs menu item. Here you can select any of the three log files to view the last 1,000 lines from each file. You can also use the refresh feature to see new log entries, scroll through the log contents, or set the viewer to fullscreen for a more detailed view.
We have loads of ideas to make this tool more useful in the future, like the ability to filter the logs using the grep command syntax.