Referral
Program

Want to give your friends $50 in SpinupWP credits?

Say hello to the SpinupWP Referral Program 🎉

Here's how it works:

No need to sign up, your unique referral link and dashboard can be found right inside your SpinupWP account. (Look for "Give a Friend $50" under your account drop-down in the upper right.)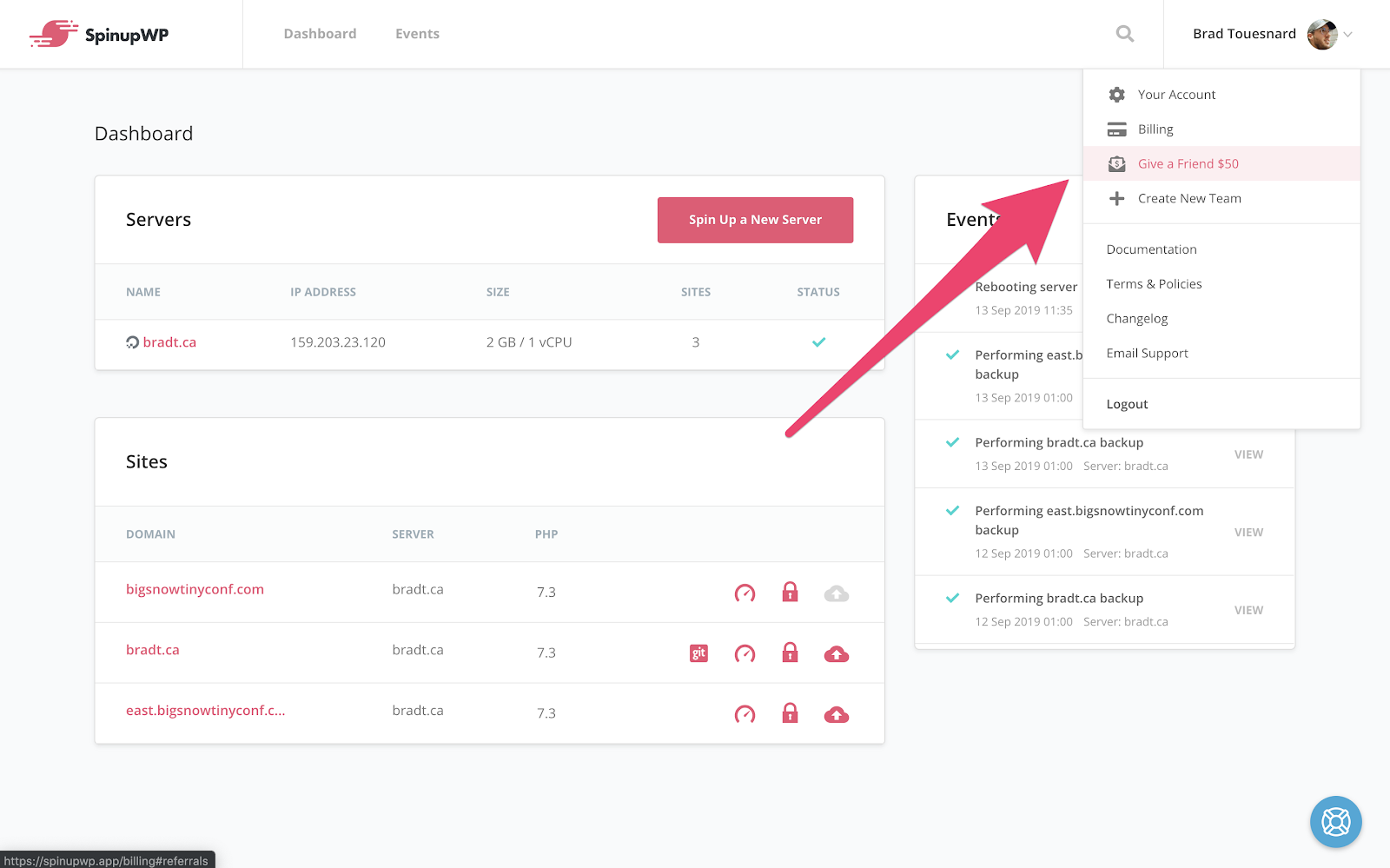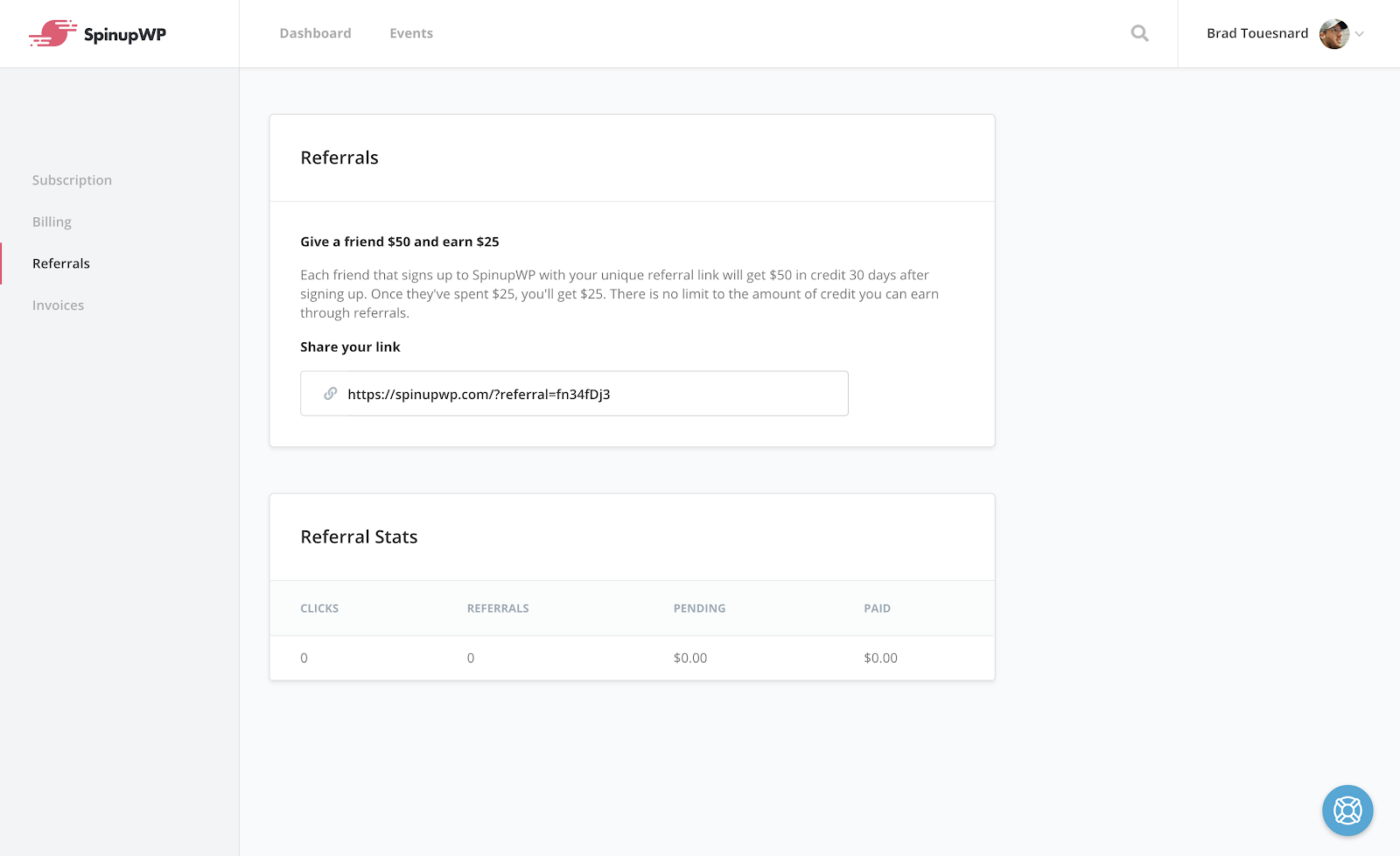 When you share the news about SpinupWP using your unique referral link and someone signs up, they'll get a $50 credit for their new account after 30 days.
As a bonus, you'll earn a $25 credit for your own account after 30 days and once they spend $25. 
Plus, there is no limit to the amount you can earn in referral credits for your account!
Know of someone who could be a good fit for SpinupWP? Make their day by sharing your referral link with them today to give them $50 in SpinupWP credits. Share your link on Twitter, your blog, via email, anywhere you like. The people you refer will see the credit offer at checkout.