Disconnected
Servers

At SpinupWP, we don't lock you into using our service. You have complete control over your servers and you can disconnect them from SpinupWP at any time. However, this does mean you'll have to keep up with security updates and best practices yourself.

To disconnect a server from SpinupWP, select the Disconnect Server option from the dropdown at the top right of the server dashboard.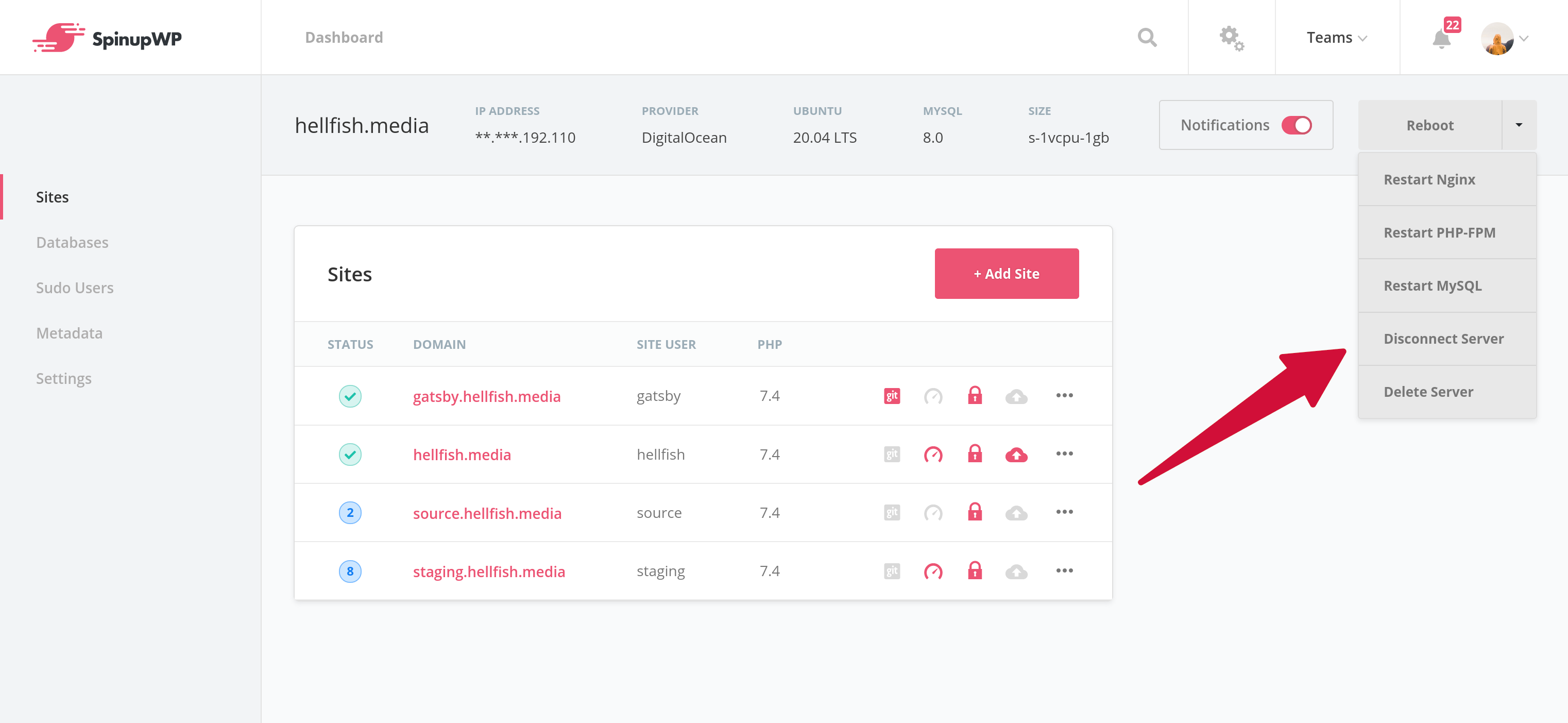 SpinupWP will present you with a notification window, asking you to confirm you wish to disconnect. Please take note of all the services you will lose by disconnecting your server. Click Disconnect Server to complete the process.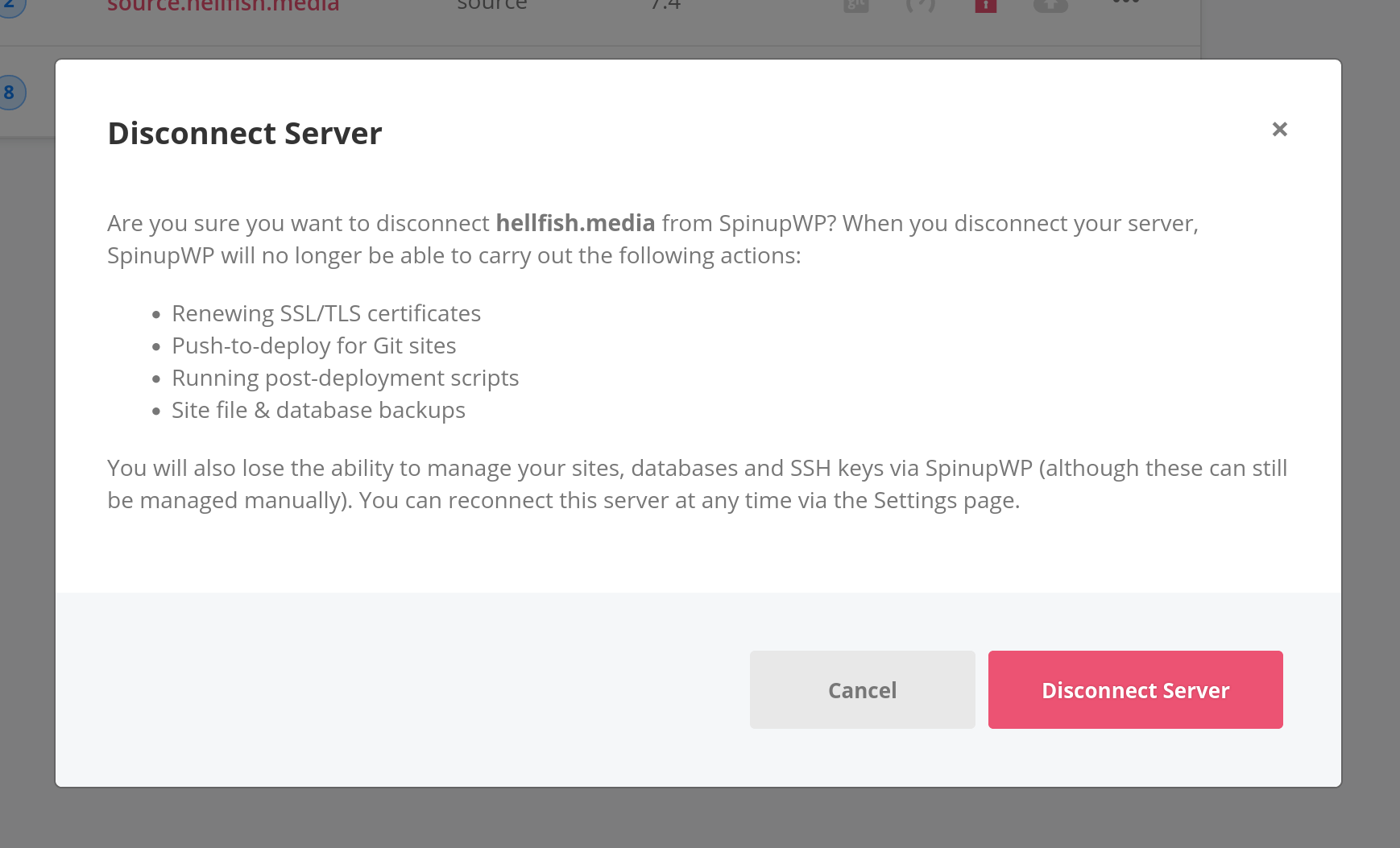 Reconnect a Disconnected
Server

It is also possible to reconnect a disconnected server. Navigate to your Account settings and select Disconnected Servers from the menu. You will see a list of previously disconnected servers. You can then click Reconnect next to any server.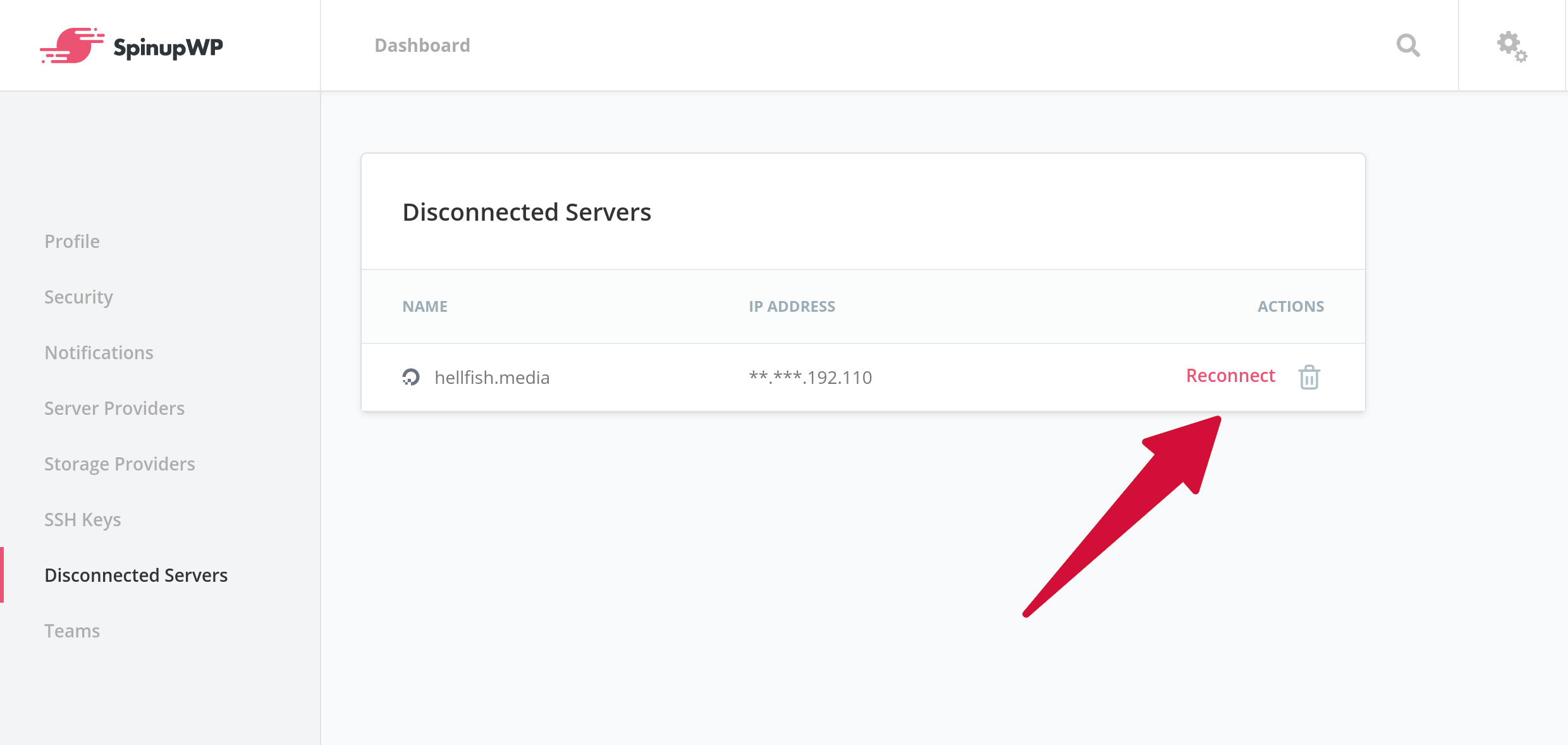 SpinupWP will ask you to copy a terminal command, which adds a new SpinupWP SSH key to the authorized_keys list. You will need to SSH into the server using a Sudo User to execute this command.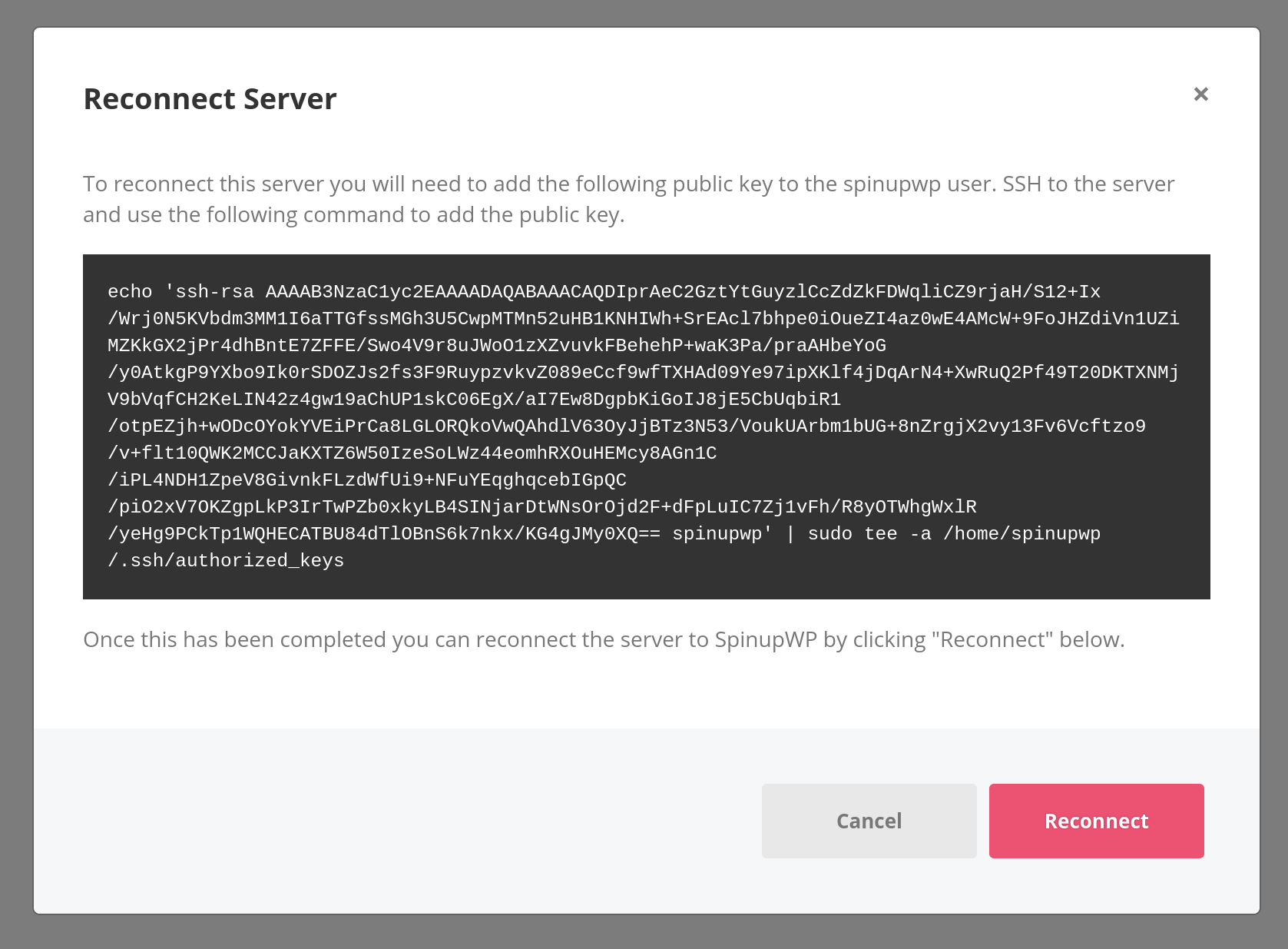 Once you run this command and the SSH key is successfully added to the authorized_keys list, click Reconnect, and the server will be reconnected and added back to your SpinupWP dashboard.