Previously, in order to connect an Akamai / Linode server to SpinupWP, you would have needed to visit the Akamai dashboard to configure your server then go back to your SpinupWP dashboard to finish up the process.
We've added Akamai as an integrated server provider, alongside DigitalOcean. Akamai servers can now be provisioned and deleted directly from your SpinupWP dashboard. No more back and forth needed.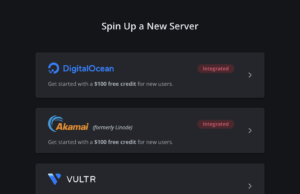 We've also recently added support for Akamai's managed databases and we're currently working on adding Akamai Object Storage as a supported storage provider for backups. Soon you'll be able to take advantage of more of Akamai's services.
For a detailed step by step, see our How to Install WordPress on Akamai doc.