Site
Monitoring

SpinupWP currently offers site monitoring on all Team plans. Users on a Personal plan will need to upgrade to a Team plan if they want to enable site monitoring.

You can enable monitoring on 10 sites per server at no extra charge. The 11th and subsequent sites monitored on a server will incur a charge of $1 each per month. For example, let's say you have three servers, two servers are just monitoring one site each, but the third server has monitoring enabled on 25 sites. You will incur a site monitoring fee of $15 per month.

To enable site monitoring, you can use the toggle in the Monitoring tab for your site. Once you have enabled monitoring for a site, you can see the current status of the site, along with a list of recent downtime incidents.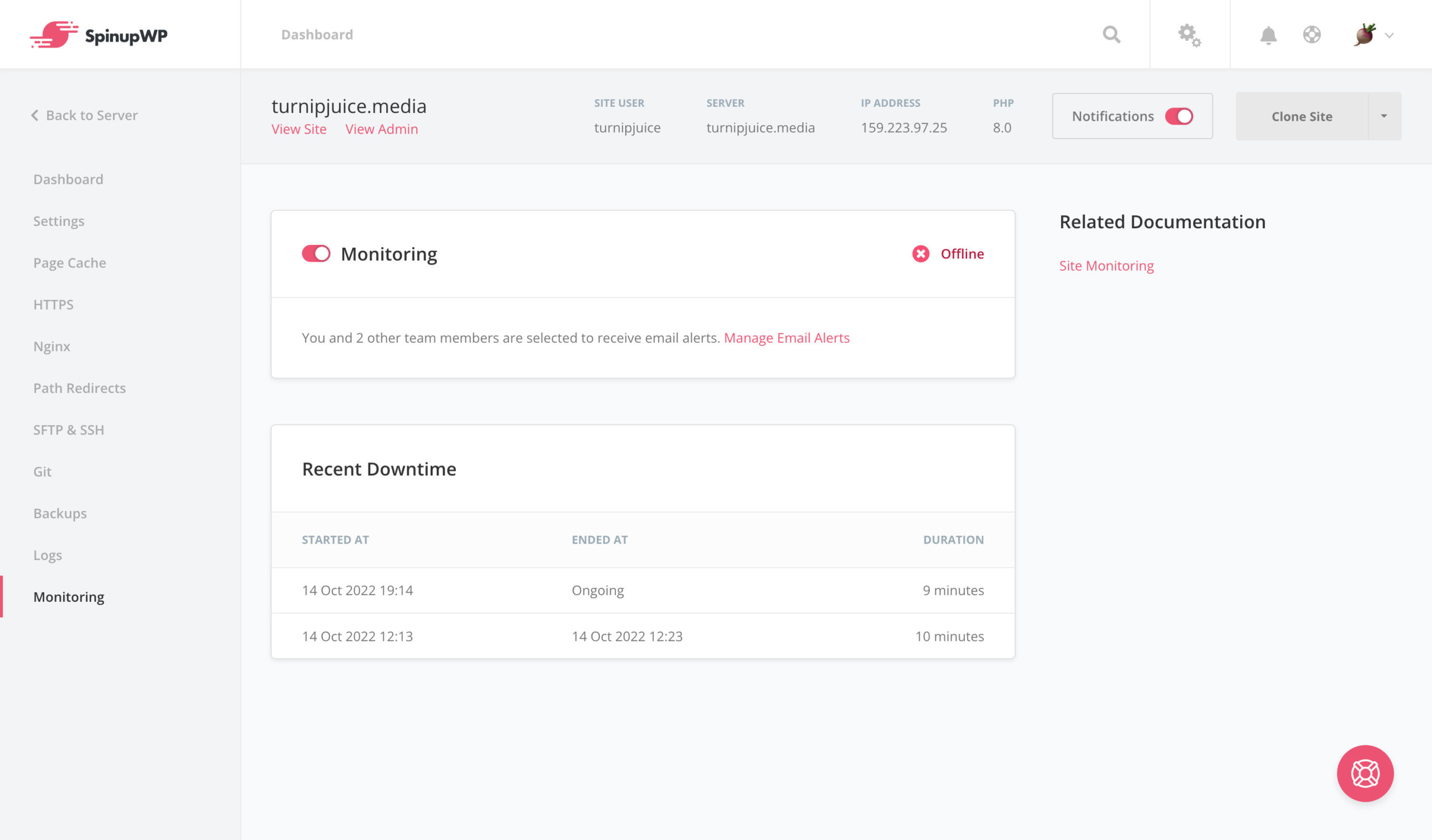 Once enabled, site monitoring will check your site's homepage for a 200 response every minute. We add a query string to your domain (e.g. https://turnipjuicemedia.com?nocache=1) so that the request bypasses your page cache if it's enabled. It's important that the request bypasses the page cache to ensure that PHP is working on your server.
If an outage is detected, it will be verified by a second server to avoid false positives. When a site has been down for more than 2 minutes, the SpinupWP dashboard will show the site as offline, and any team members that have been selected to receive monitoring alerts will receive an email notification. If your server goes down and there are multiple sites with monitoring enabled, we will send a maximum of 5 emails per server per incident.
You can select which team members should receive email notifications for site downtime on the Monitoring tab of the Team Settings screen. Team members will only receive notifications for sites on servers for which they have access.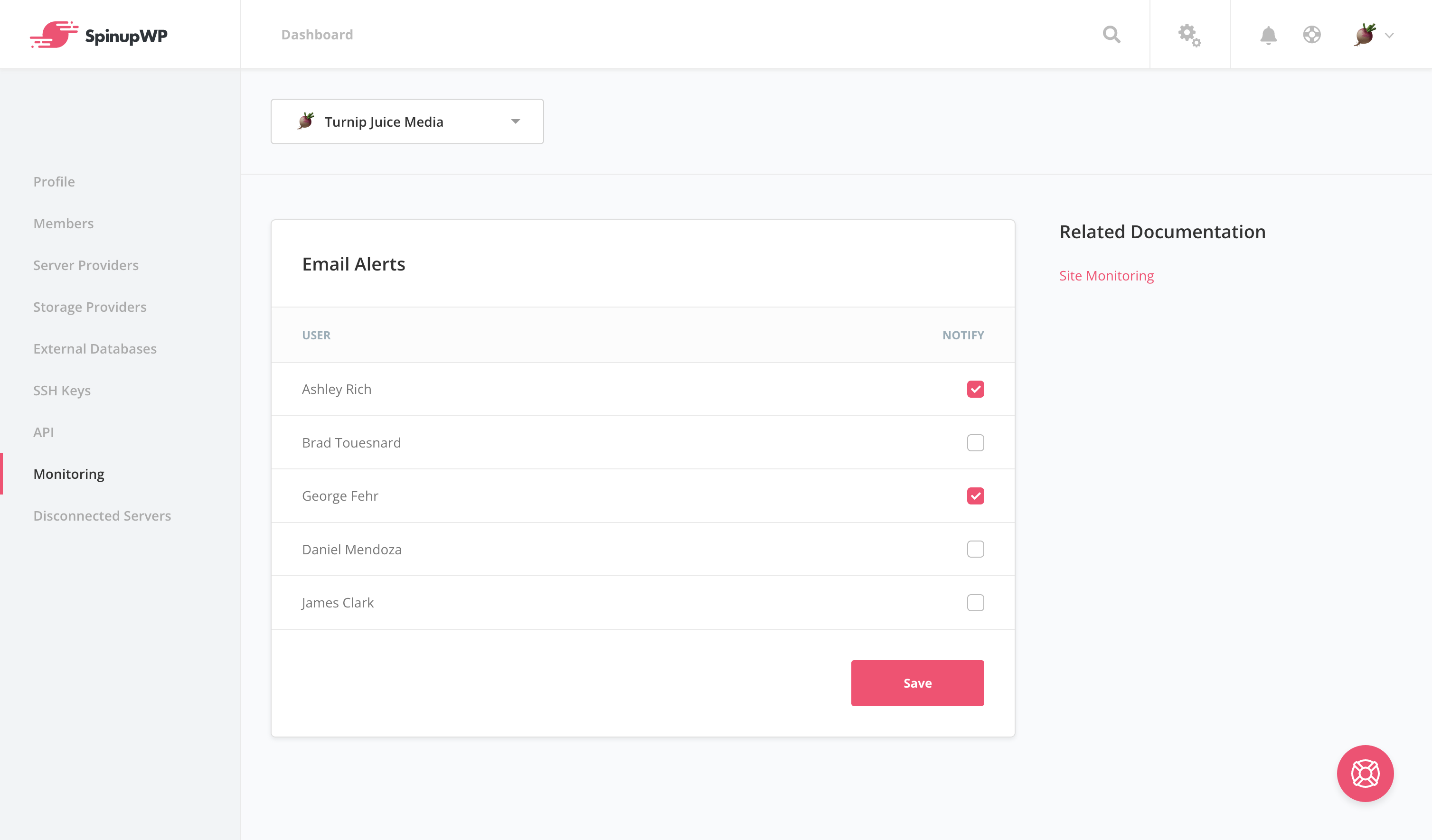 Our site monitoring service is intentionally very simple and basic. We may expand it some in the future, but if you have a greater need now, we recommend checking out Oh Dear! or Pingdom for monitoring site uptime, transactions, page speed, etc. We use Pingdom for our own sites.
You may also be interested in checking out our recommendations for Server Monitoring.