Amazon S3
Storage Provider

This guide aims to help you set up Amazon S3 for storing site backups.

Start by signing in to the AWS Management Console.
Create
Bucket

Navigate to S3 and click Create bucket.

Enter a unique bucket name. A good naming scheme is "domain-name-backups" for example, "disney-com-backups".

The region should be geographically close to your server location. This will improve the time it takes to copy backup files from your server to Amazon S3.
All other options can be left as the default values. Click Create bucket.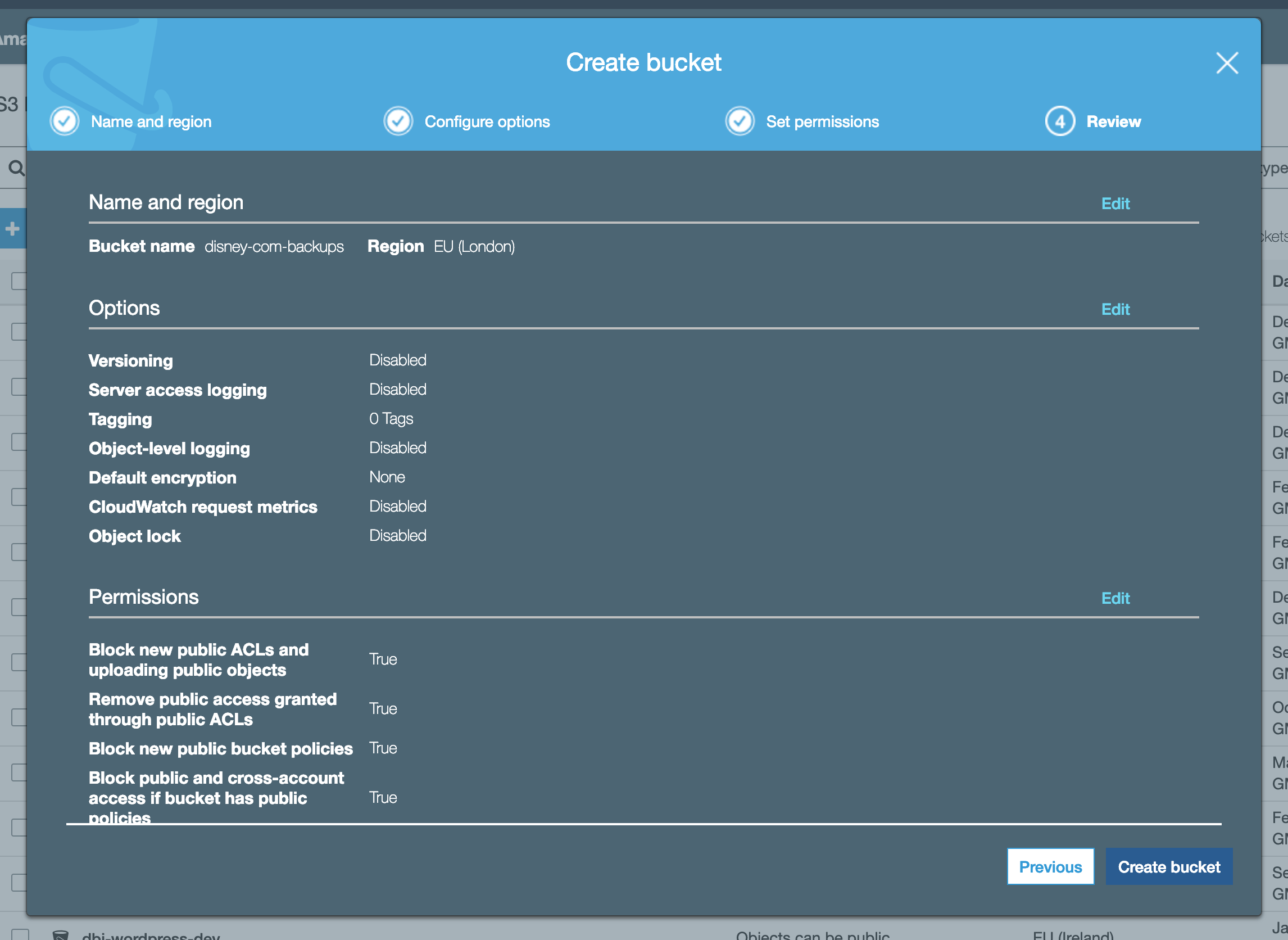 Create IAM
User

For SpinupWP to authenticate with Amazon S3 you must create an IAM user. Head over to IAM and click Add user.

Enter a name for the user in the User name field.

Under Access type select the checkbox for Programmatic access, then click Next: Permissions.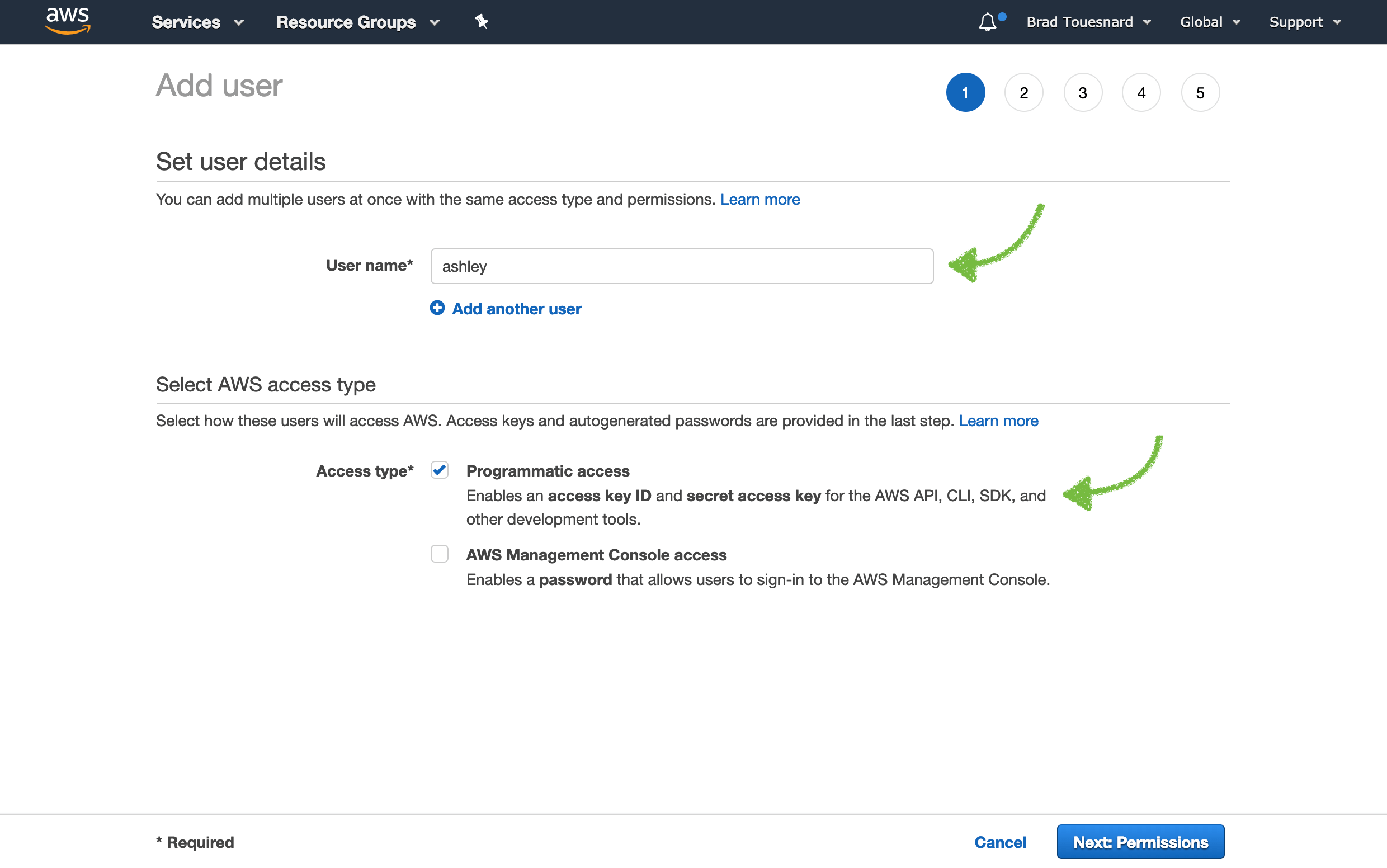 Click the Attach existing policies directly button, and then enter "S3" in the filter policies input box.
Select the AmazonS3FullAccess policy, then click Next: Tags.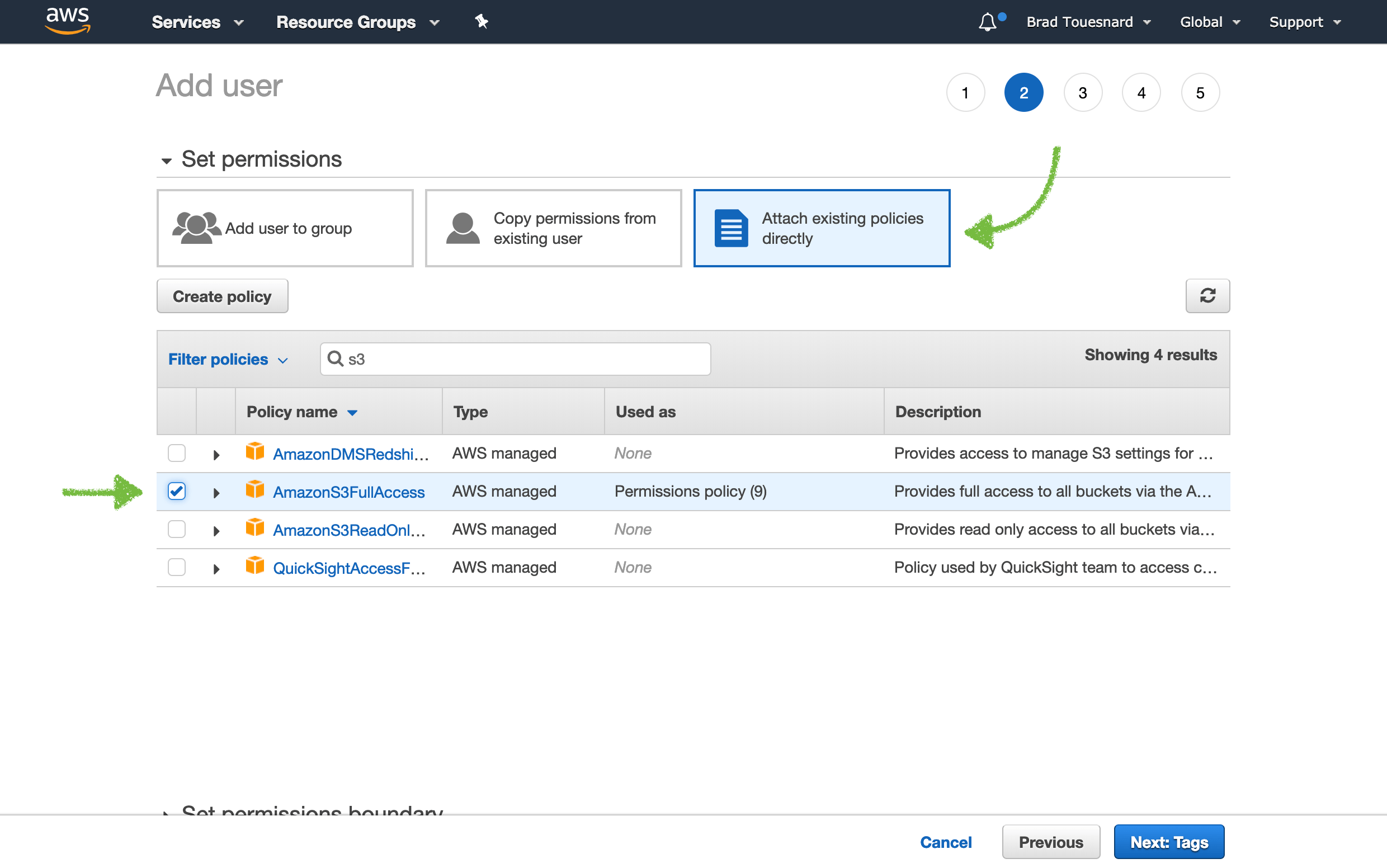 Optionally add any tags to help identify this user, then click Next: Review.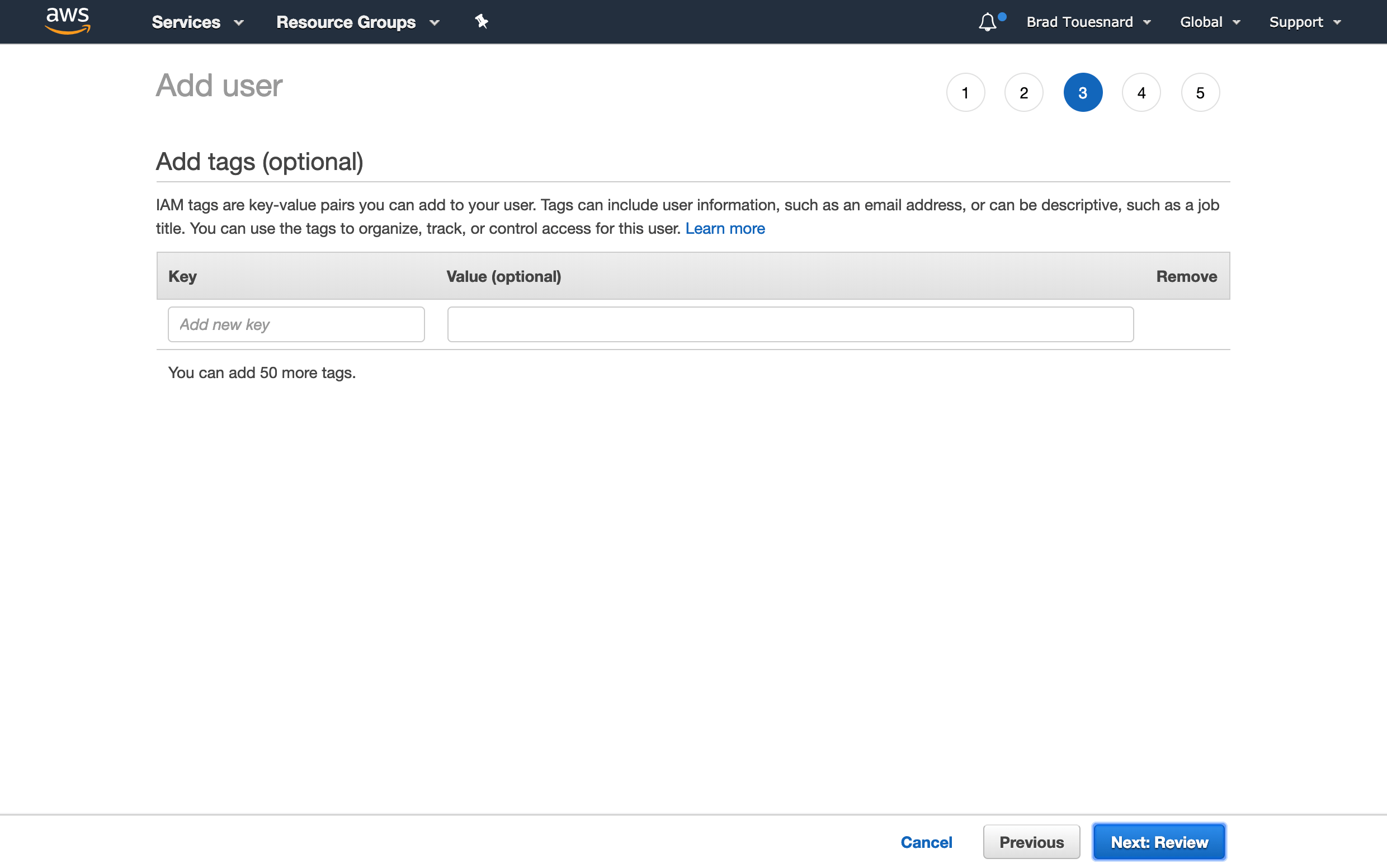 Confirm that the details are correct and click Create user.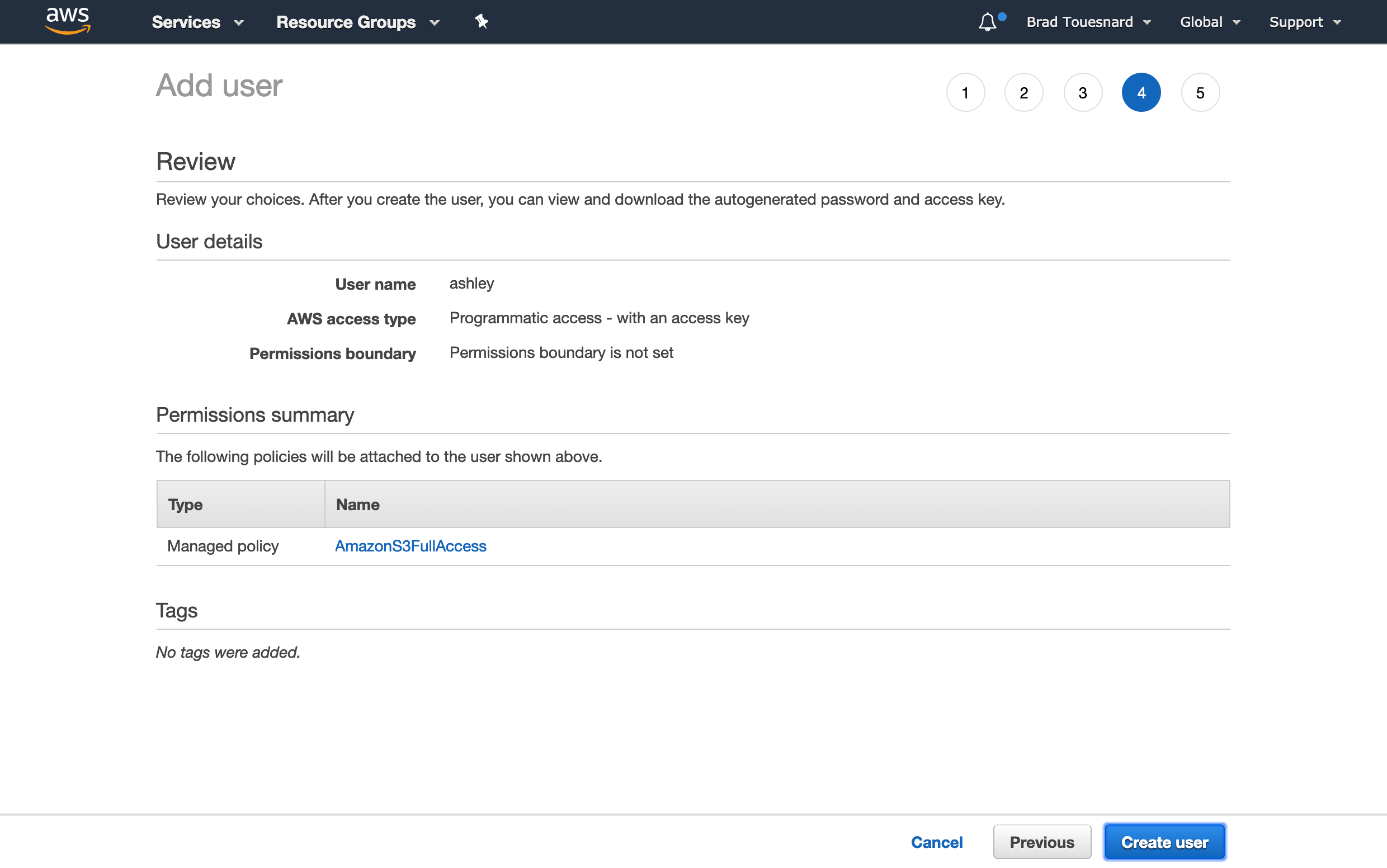 You will be presented with your IAM credentials. Copy the Access key ID and Secret access key. These should be added to SpinupWP when asked for the Access Key ID and Secret Access Key.