Upgrading to a New
LTS Release

When you SSH into your server, you might see a message that looks like this: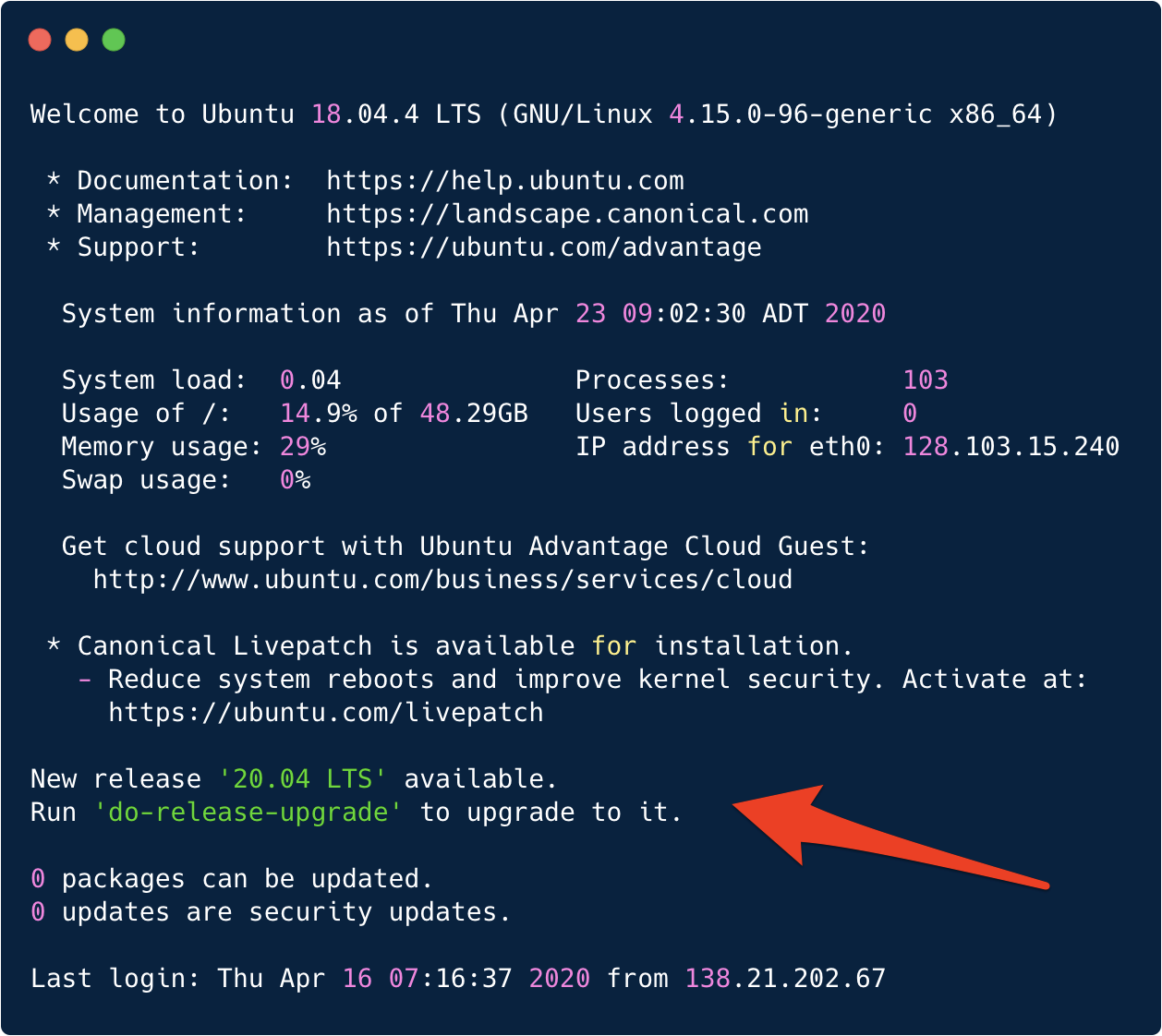 In this case, the server is running Ubuntu 18.04 LTS, but a new LTS release, 20.04 is available to upgrade. When you see a message like this, it can be tempting to upgrade to the newest LTS release, thinking you'll be getting the latest and greatest updates.
We strongly recommend against upgrading a server this way for a few reasons. However, we can recommend the following options:
Option 1: Start
Fresh

Instead of upgrading your server, we strongly recommend spinning up a fresh new server and copying your sites over to it. This allows you to test that a site works on the new server before flipping the switch on your DNS and sending traffic to it.

Yes, I know, it's tedious and time-consuming to move a site to another server but SpinupWP makes it much easier with the Move Site feature.
Option 2: Stay on Ubuntu
18.04

Ubuntu 18.04 LTS will continue to receive security updates until April 2023, so it's completely fine to continue running it for now. There's no rush to move to a 20.04 server.

We'll definitely give you a gentle nudge in the future if you're still running 18.04, followed by a far less gentle nudge if you haven't upgraded by March 2023. 😜