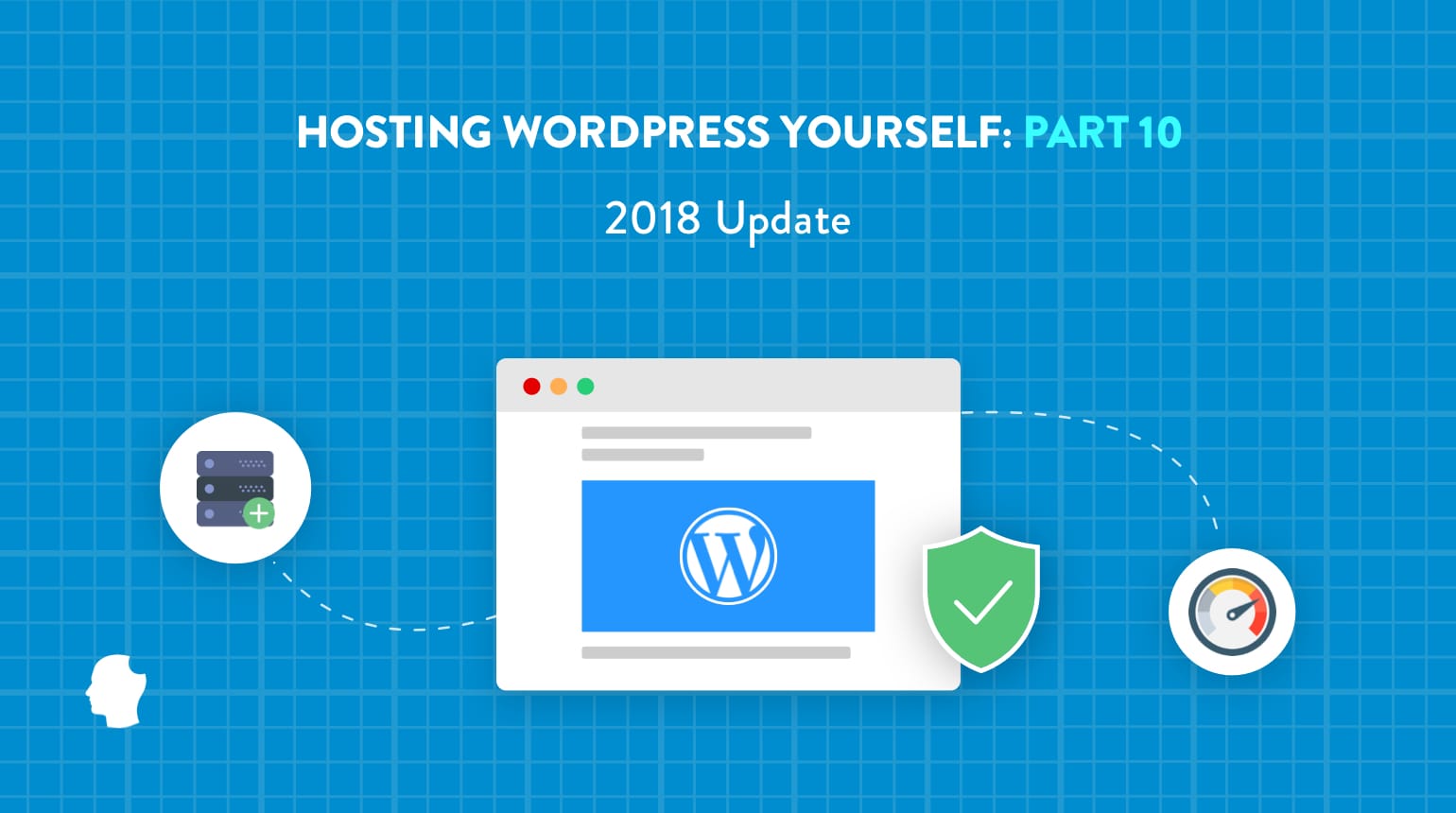 Hosting WordPress Yourself 2018 Update
I originally started writing Hosting WordPress Yourself back in February 2015, which makes this series over three years old! During that time a lot has changed, which is why I updated the series just over 12 months ago, to keep the content relevant. Since then, even more has changed in the WordPress hosting scene, so it's time for another update!
I have already updated the existing articles in this series with the changes that follow. This article serves as a changelog and documents what has changed in each part of this series, where I guide you through the process of building a complete server to house your WordPress sites
Setting up a secure virtual server has mostly remained the same this year. The only change is that Ubuntu 18.04 is now the latest LTS release and should be selected when provisioning a new server.
Nginx, PHP and MariaDB have all seen new releases over the last 12 months. The most significant of those releases being PHP 7.2. Part 2 has been updated to ensure the latest software versions are installed, including PHP 7.2, which is now recommended by WordPress.
Site creation remains the same in 2018.
Blitz, the load testing tool, is no longer available. Instead, I now use ApacheBench, which is a CLI tool designed by the Apache Software Foundation.
New Relic no longer offers a free service for monitoring server performance. Instead, I show how to install Digital Ocean's new monitoring tools. If you're not hosting with Digital Ocean, then NetData is an excellent self-hosted alternative.
The steps to configure both object and page caching remain the same in 2018. The Nginx Cache and Redis Object Cache plugins by Till Krüss are also still my go-to plugins.
Nothing has changed in regards to cron, email or automatic backups. Mailgun remains my email sender of choice after retiring Mandrill last year, but when WP Offload SES is released this might all change.
Last year, we were able to greatly simplify the process of enabling HTTPS support due to the introduction of Let's Encrypt. This year we can streamline the steps further still thanks to the new Certbot client and Nginx plugin.
The Nginx security tweaks section has received a small update, thanks to the introduction of the Referrer-Policy header. Everything else remains the same.
The GitHub repo has received a few updates over the last 12 months and is an excellent starting point for all WordPress projects hosted using Nginx.
What's Next
That's all for this update. I hope that you continue to find the Hosting WordPress Yourself series useful.
If you're a fan of this series, you might be interested in trying one of our SpinupWP plans, which makes all this a lot simpler.
How do you host WordPress? Has anything changed over the last 12 months? Let us know in the comments below.
Later this month we're hosting an AMA on Hosting WordPress Yourself. Get the details on when & how to participate here: https://t.co/ZpewZE3LWm #HostWPYourself pic.twitter.com/i2CfCi6uxB

— Delicious Brains (@dliciousbrains) June 14, 2018