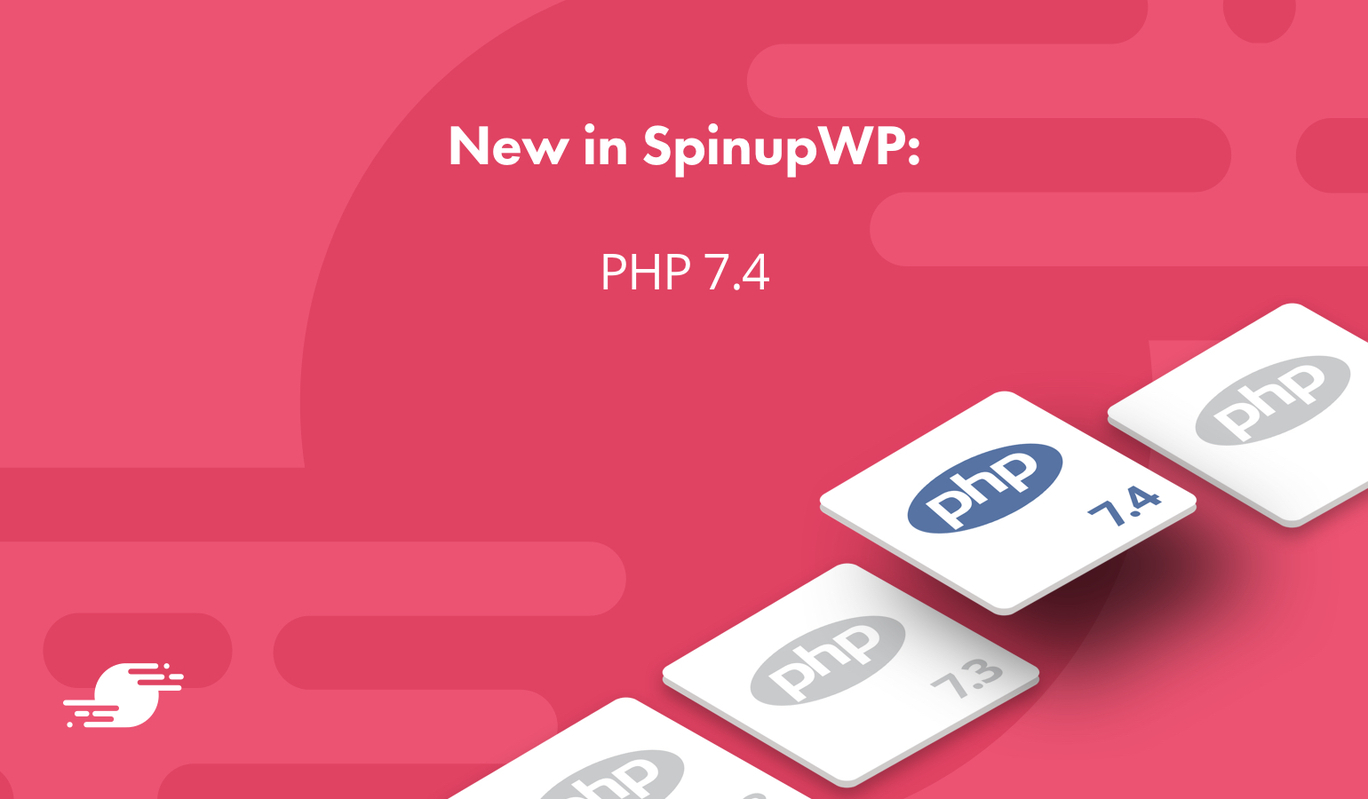 New in SpinupWP: PHP
7.4
We're pleased to announce the immediate availability of PHP 7.4 in SpinupWP! 🎉
When PHP 7.4 was released back on November 28th, we notified customers that it wouldn't be available until the php-redis package was updated in the package archive we use. This package was recently updated, and after some internal testing, we're happy to add PHP 7.4 to SpinupWP.
But First, Update WP-CLI
Before switching any sites over to using PHP 7.4, you should update WP-CLI to the latest version. Older versions of WP-CLI are not compatible with PHP 7.4. There should be a notice in your server settings that looks like this…

Clicking "Upgrade Instructions" should get you a message like this…

If it's a different message, you probably have some older server upgrades to execute first before the WP-CLI upgrade can be executed. Run the upgrades until the upgrade message disappears from your server settings screen.
Careful, WordPress 5.3+ Required
Updating your site to use PHP 7.4 is as simple as selecting PHP 7.4 from a dropdown in the SpinupWP dashboard…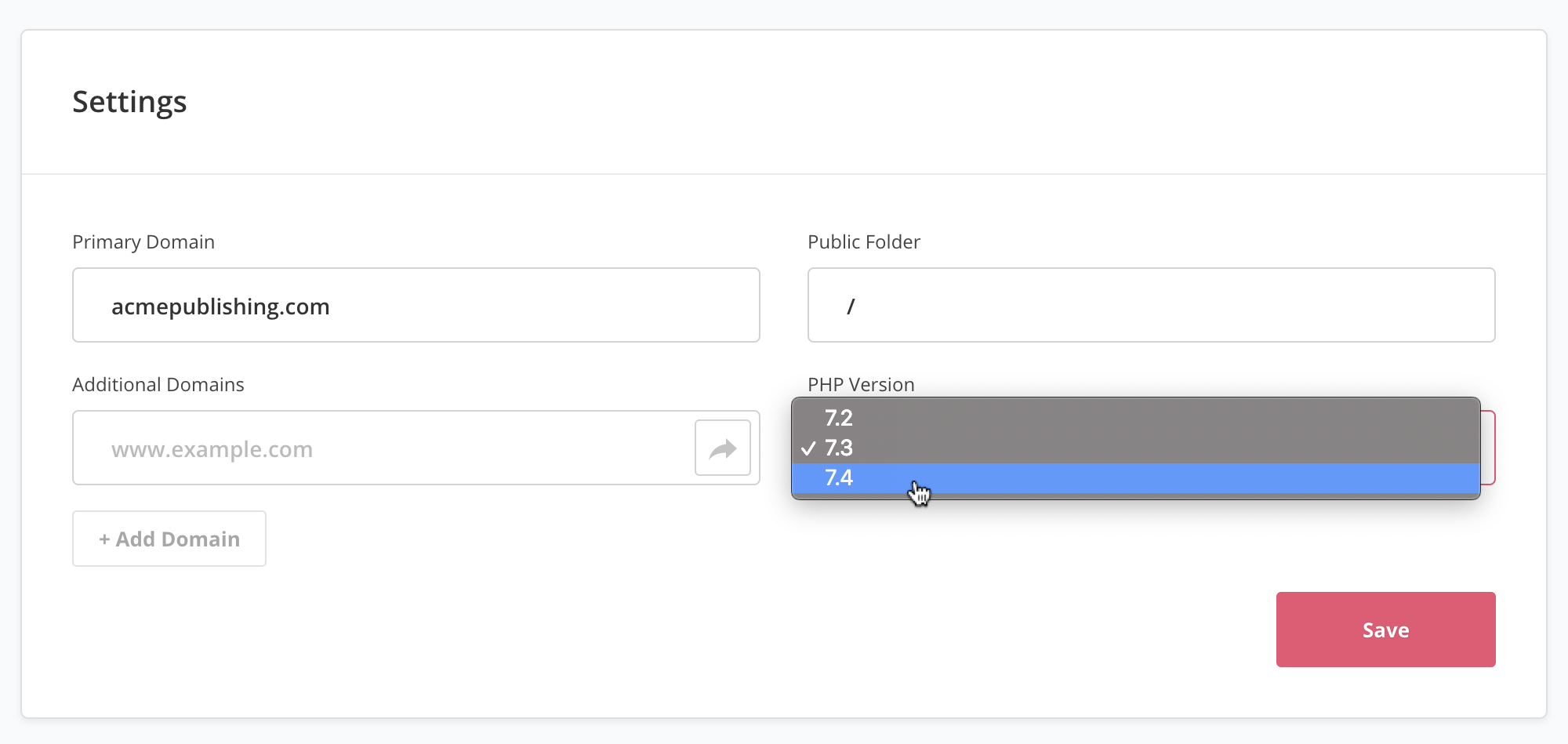 When you select PHP 7.4, you will get a warning that WordPress 5.3+ is required and that you should update your site to WordPress 5.3+ before switching to PHP 7.4…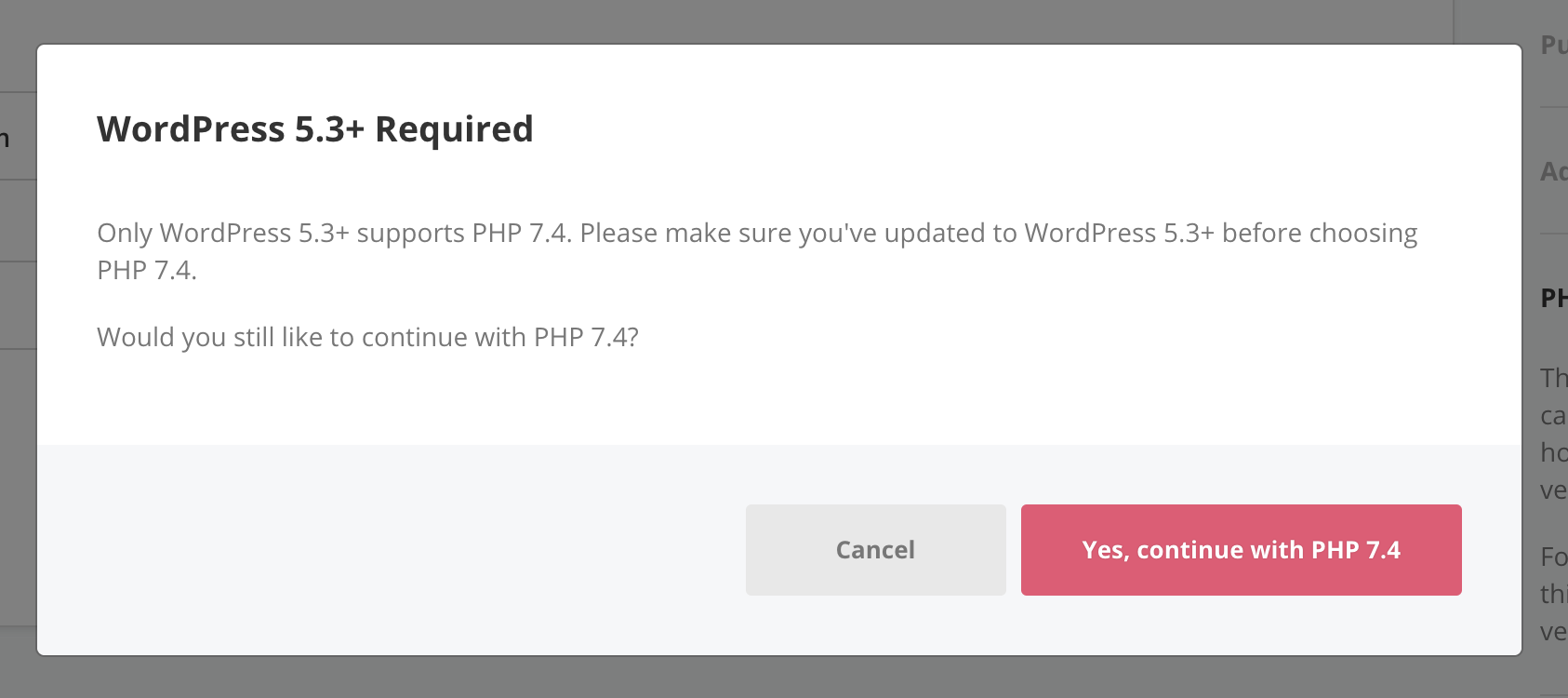 If you choose to continue and then save settings, PHP 7.4 will be installed on your server alongside the previous versions of PHP.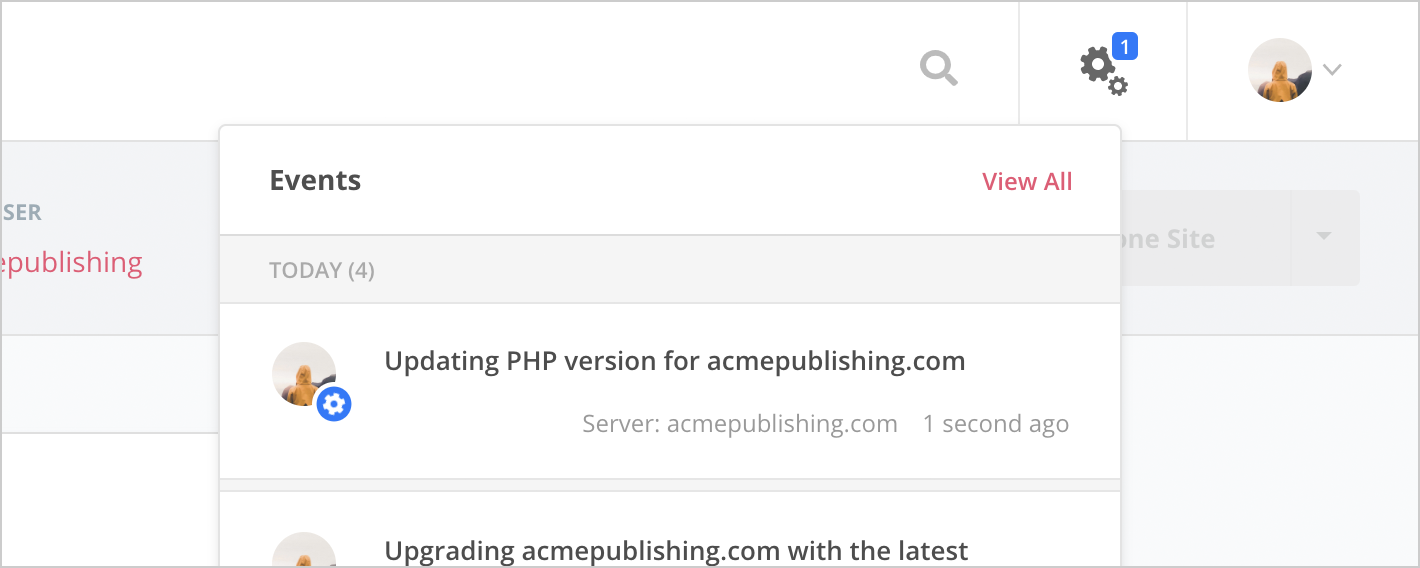 Reverting back to the older version of PHP is also as simple as selecting it from the dropdown and saving. As always, we recommend you first test on a staging site before updating your production site.
If you're interested in what's new in PHP 7.4, check out php.net's migration guide.
MySQL
Improvements

Also this month, we've managed to significantly reduce the default memory footprint of MySQL. It now works well for new servers with just 1 GB of memory. MySQL will now restart itself if it crashes as well.
PDF
Previews

Preview images were not generated when you upload a PDF to your WordPress media library. This is now fixed.
Next
Up

In addition to more bug fixes rolling out over the next week or two, we will be enhancing backups:
Restore a backup
Select the time of day to run a backup
On-demand backup when scheduled backups are disabled
We will also be enhancing the site cloning tool, enabling you to clone a site to another server.
If you're loving SpinupWP and happen to participate in the madness that is Twitter, we'd love to see a tweet from you expressing your appreciation of SpinupWP. We might even feature it on our home page with the other lovely tweets we've collected. 🙂