Wouldn't it be great if you could somehow automate the manual tasks you have to complete after you've created a new WordPress site on SpinupWP? Maybe you need to install a specific theme, disable some default plugins, or configure specific site settings. Now you can, with the availability of the Deploy Script feature on all site types.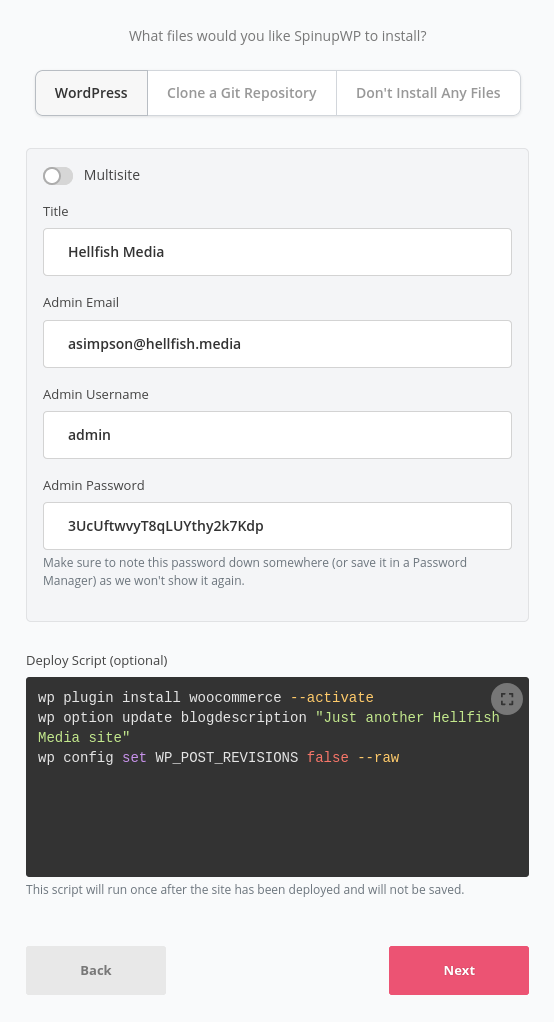 Previously only available on sites created from a cloned Git repository, the Deploy Script feature makes it possible to run any terminal commands after the new site is deployed. You can install any plugins or set WordPress-specific settings using WP-CLI and even run server-specific commands utilizing this feature.
At the moment, this is available when setting up a new site. We plan to add post-provision scripts for newly created servers and an account-wide way to create and manage scripts to run against new sites or servers in future iterations.