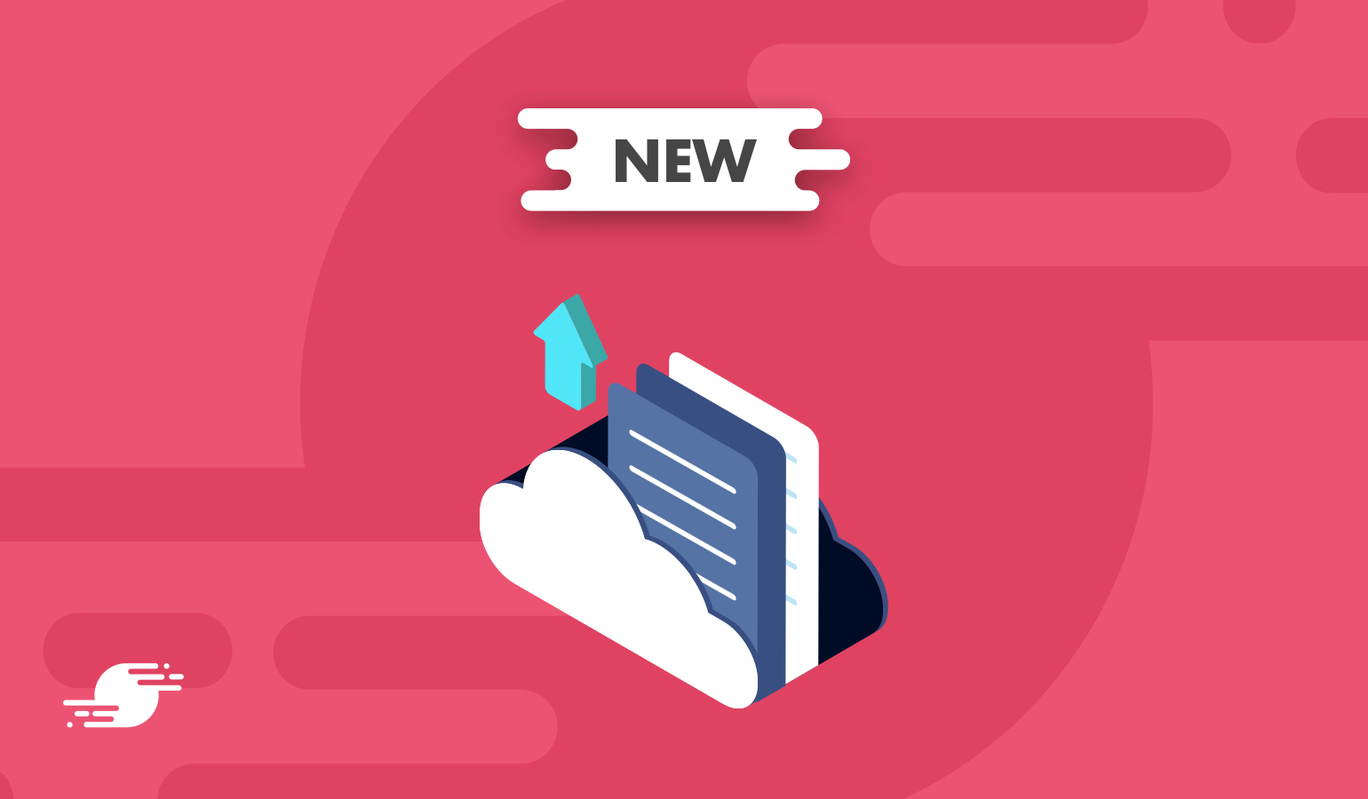 New in SpinupWP: Restore
Backups
Since we launched v1 of our backups functionality a year ago, the ability to restore backups has overtaken all other feature requests. It turns out it's very important to our users. We found this surprising at first, but after hearing our customers' explanations and thinking about it some more, we understood. And so we got to work.
Today we've launched the ability to view your backups in SpinupWP, restore one of those backups to the current site, and delete a backup…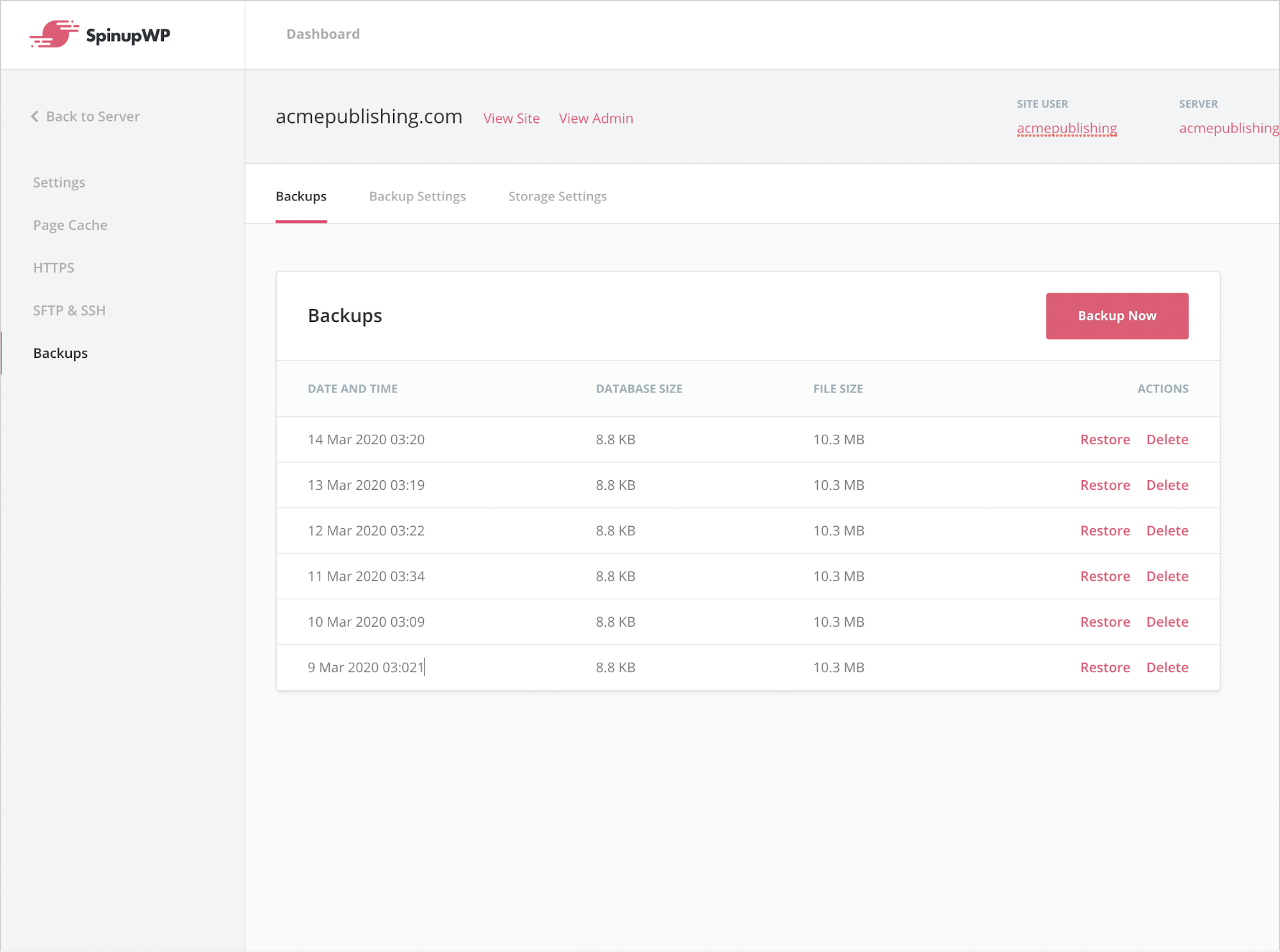 We've also rearranged things a bit and you can now turn scheduled backups ON/OFF independently from configuring your backups. This allows you to have scheduled backups OFF but still be able to manually run backups with the Backup Now button.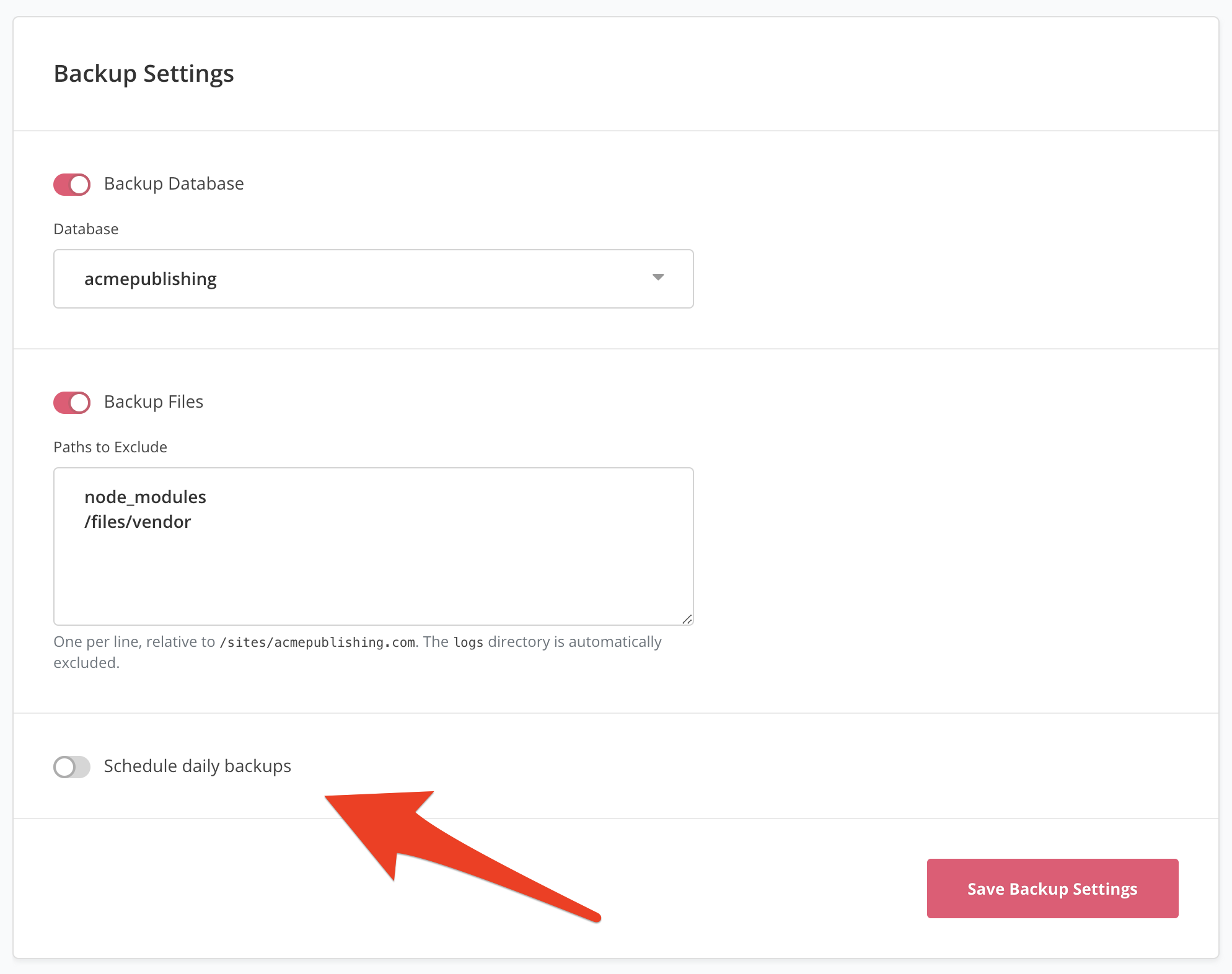 The Future of Backups in
SpinupWP

We plan to improve backups in the future, allowing you to label backups, define more complex retention schedules, and choose from additional storage providers. But I think my favorite improvement that we're planning is the ability to restore a backup to a different site.

Imagine someone accidentally deleted some posts and some media from your site. You want to restore it but don't want to blow away the other changes that have been made to your site. Imagine if you could clone the site and restore the backup to the cloned site. Then you could just copy the missing pieces over to your live site. Very convenient.
Timezone
Settings

You may also be interested to know that we've added some timezone settings. You can now set the timezone of your server in your server settings…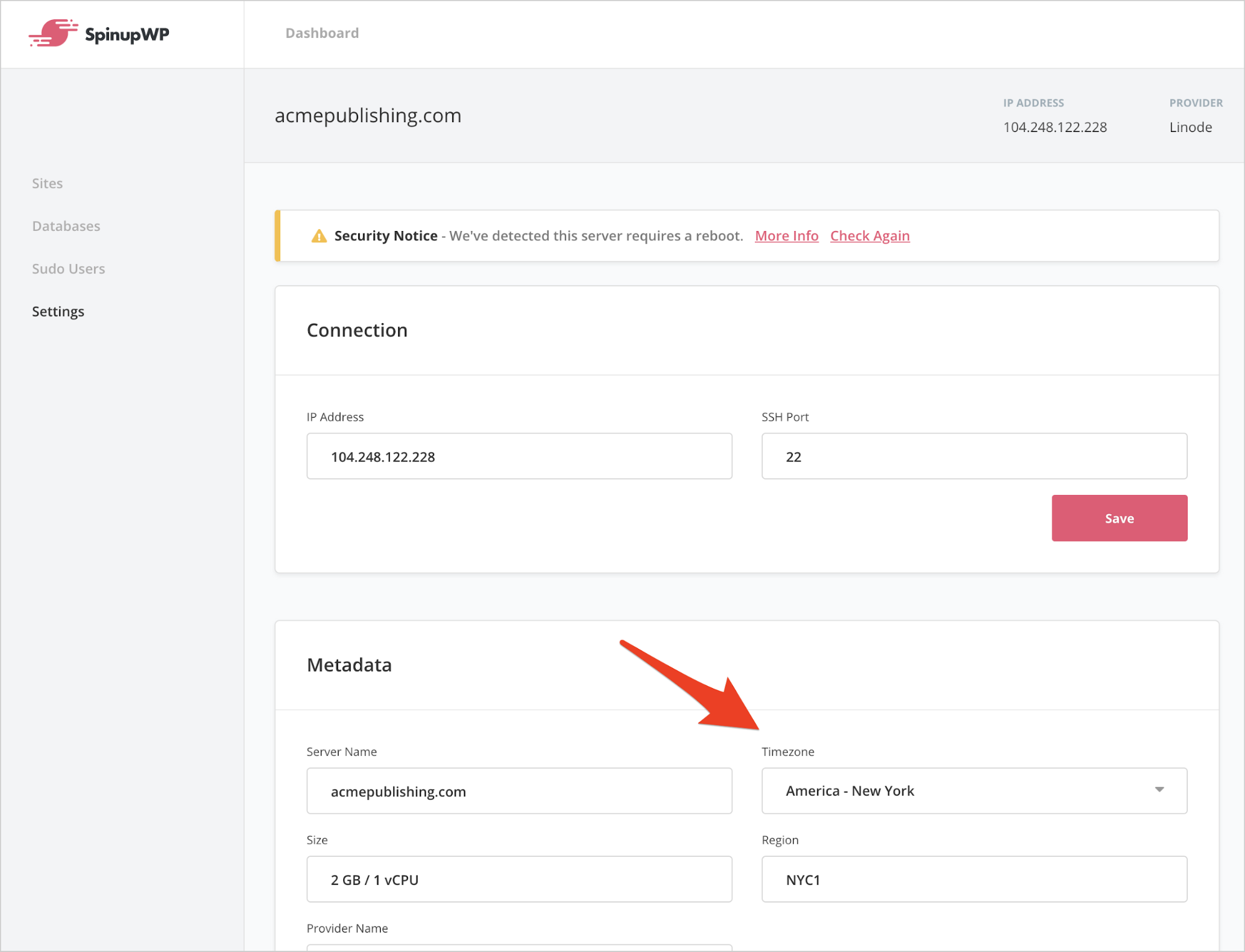 To be clear, this will set the timezone in Ubuntu on your server and is used for things like scheduling backups and date/times in logs. It's not just a setting in SpinupWP.
You can now also set the timezone in your SpinupWP profile…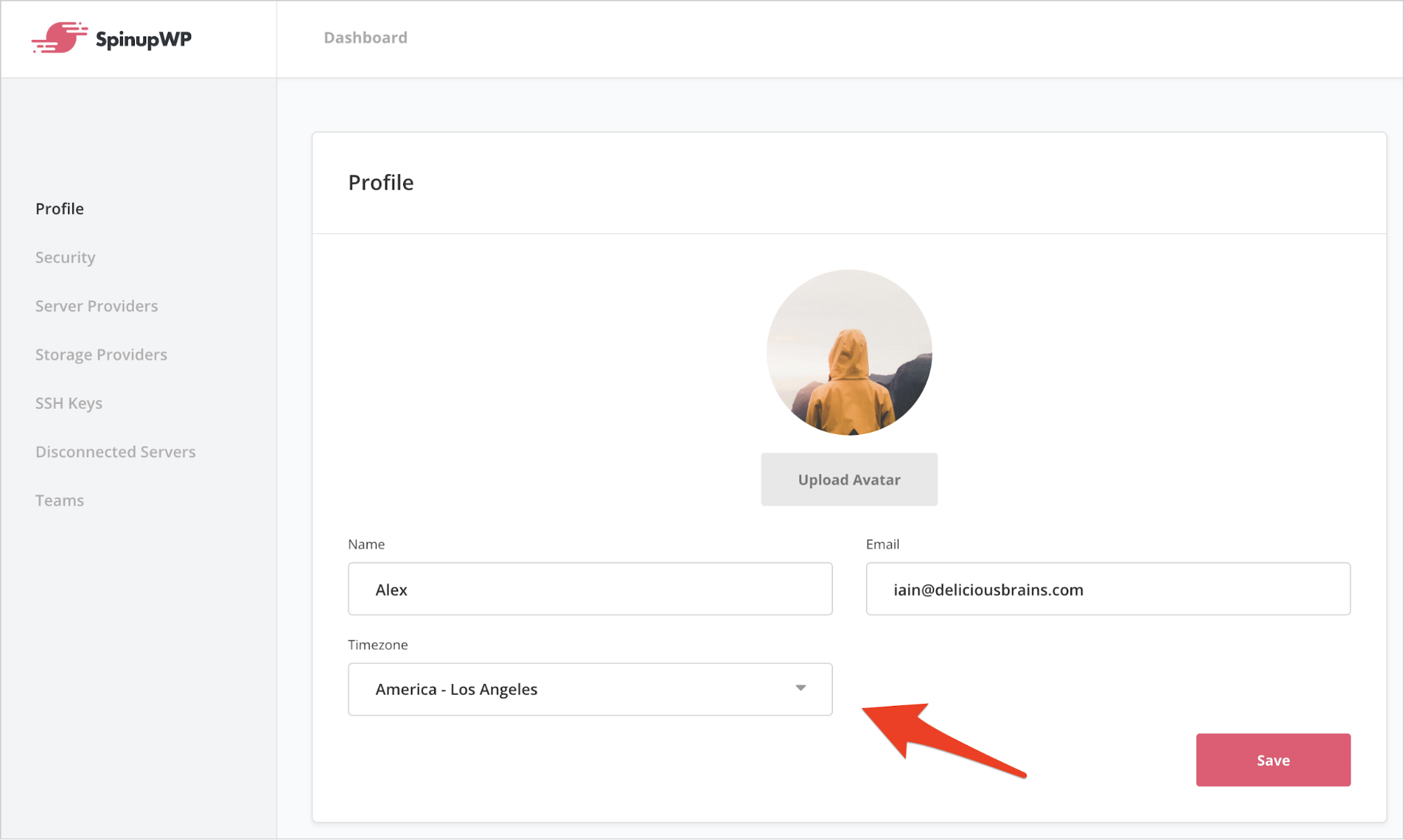 This will adjust dates/times reported in SpinupWP to use the timezone you set. For example, when you look at events that have occurred, they will be reported using your profile timezone.
What's
Next?

Next we're going to be shipping the ability to clone a site to another server, allowing you to move sites between servers much more quickly and easily than the current manual process. After that we'll be launching some improvements to the dashboard so that you can more easily see when your servers and sites need attention. We're also in the process of hiring a another developer to help move things along more quickly. Stay tuned for more!

Have any questions about restoring backups? What would you like to see in SpinupWP? Let us know in the comments.