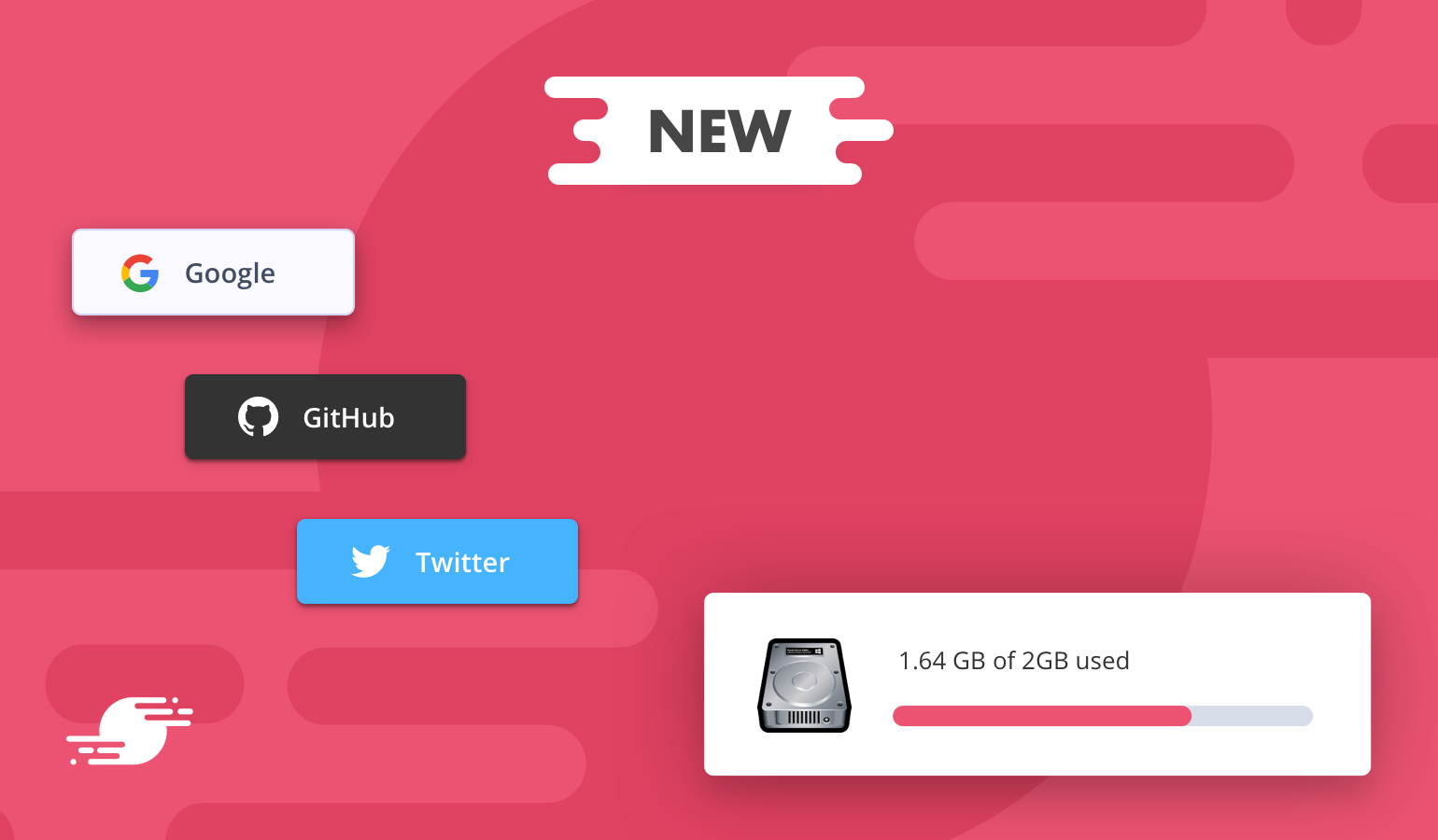 New in SpinupWP: Site Dashboard, Server Disk Usage, Social Sign In, and Lots
More
Over the last six months, we've been so busy working on exciting new features and improvements for SpinupWP that we completely forgot to let anyone know. 🙈 Here are just a few of the upgrades to SpinupWP that we've released since last October.
Server
Updates
Disk
Usage

You can now see each server's disk space usage right from the server dashboard. We also released a comprehensive article on how to audit your server's hard disk if you're running out of disk space.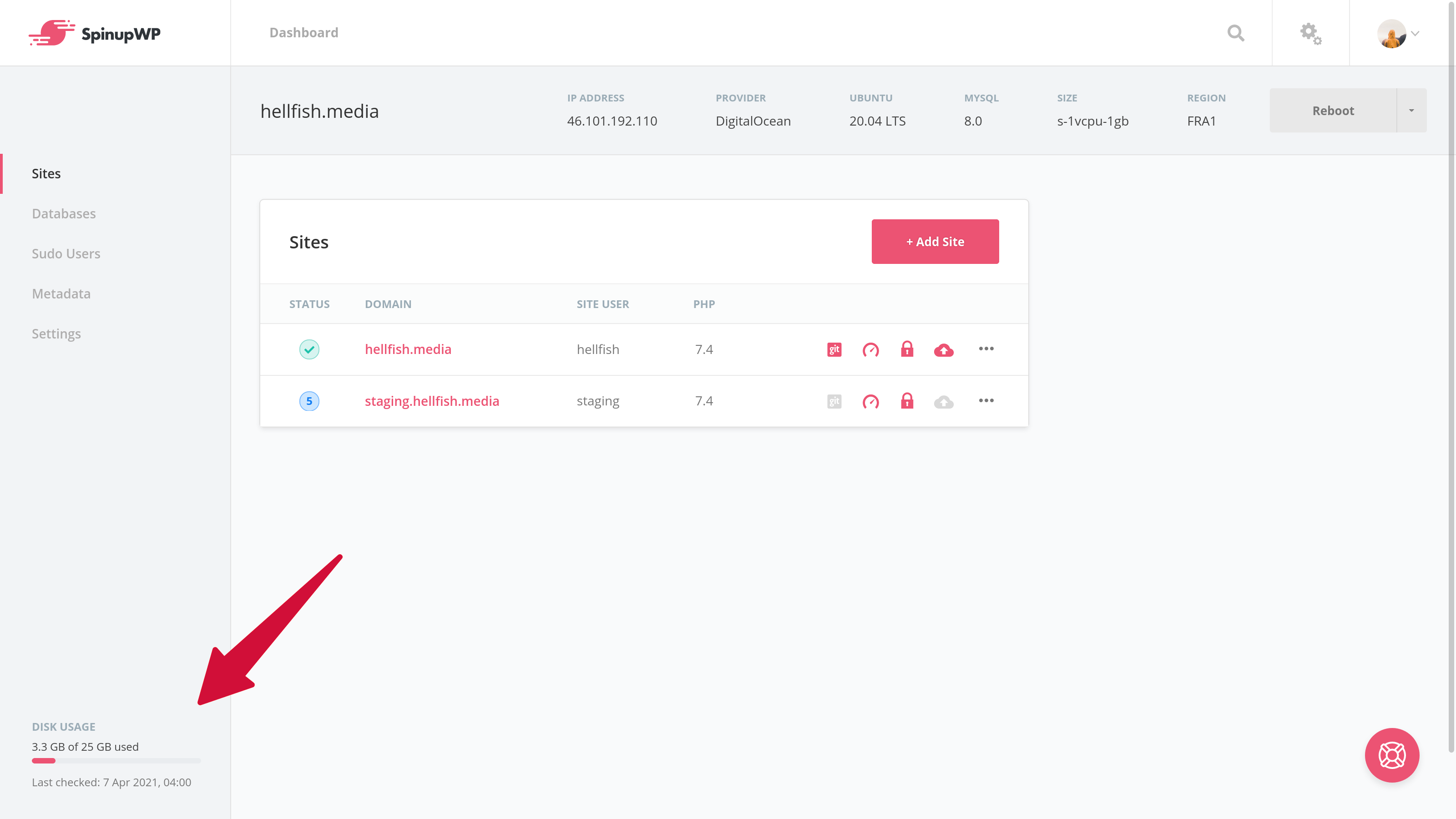 Server
Notes

We added the ability to save notes about your servers, which you can use for logging changes you've made to the server or just a summary of the server's purpose.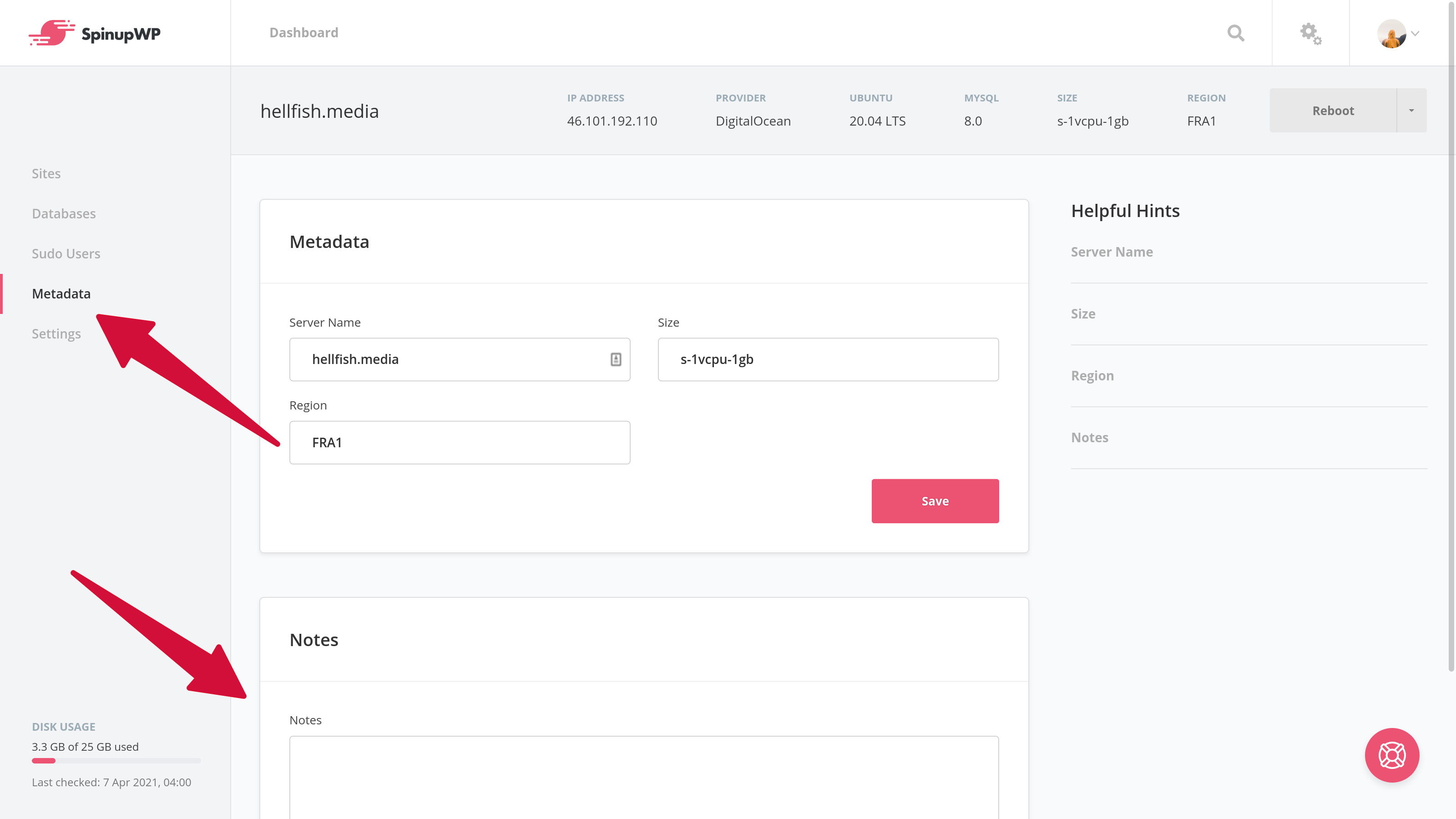 Non-Root Database
Privileges

You can now modify non-root database user privileges, giving you the ability to allow individual database users access to multiple databases on a server.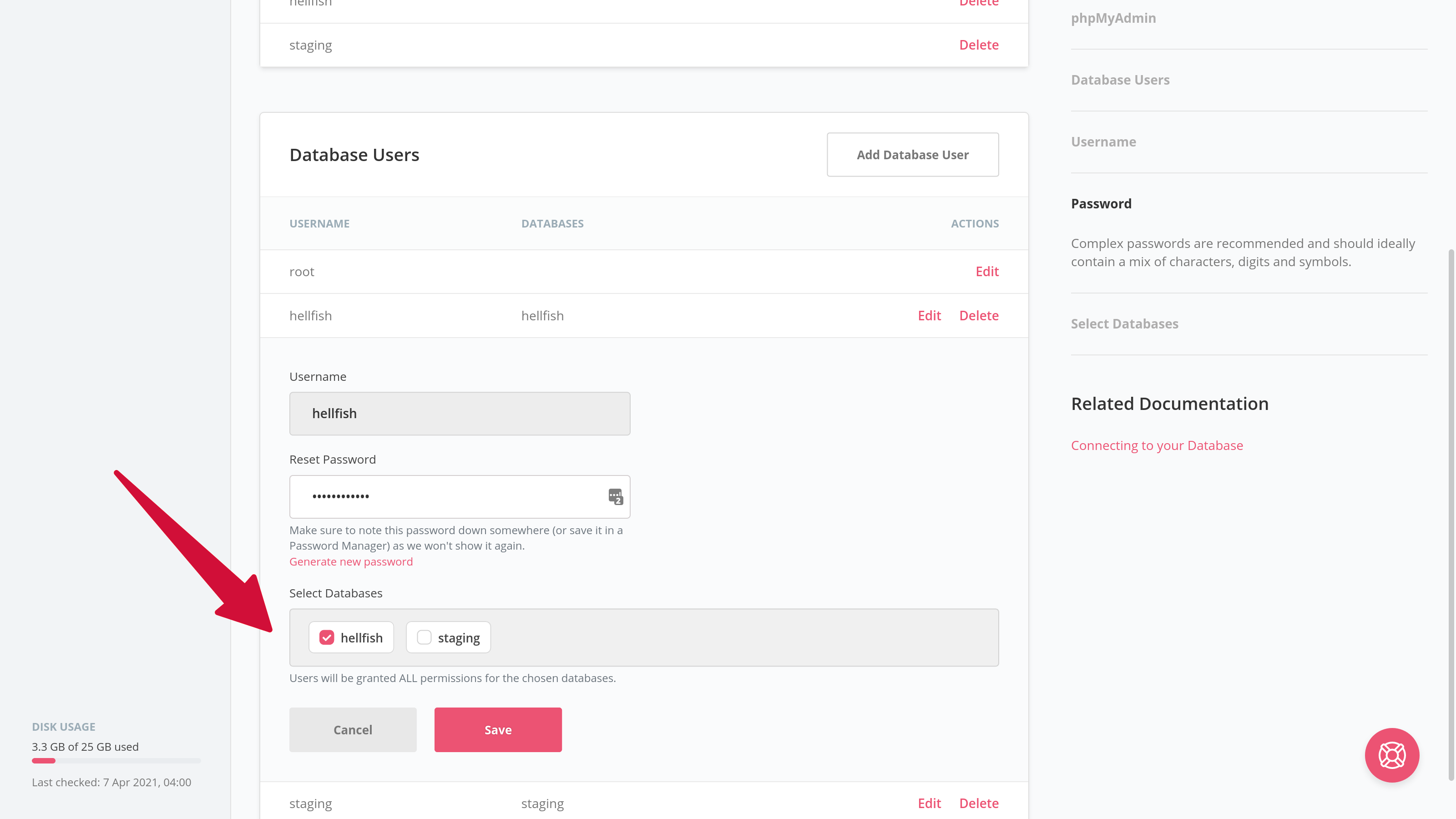 Sites
Updates
New Site
Dashboard

We launched the new site dashboard screen in March, which provides you with a high-level overview of any specific site. Each section of the new dashboard clicks through to the relevant area in SpinupWP so that you can make changes with ease.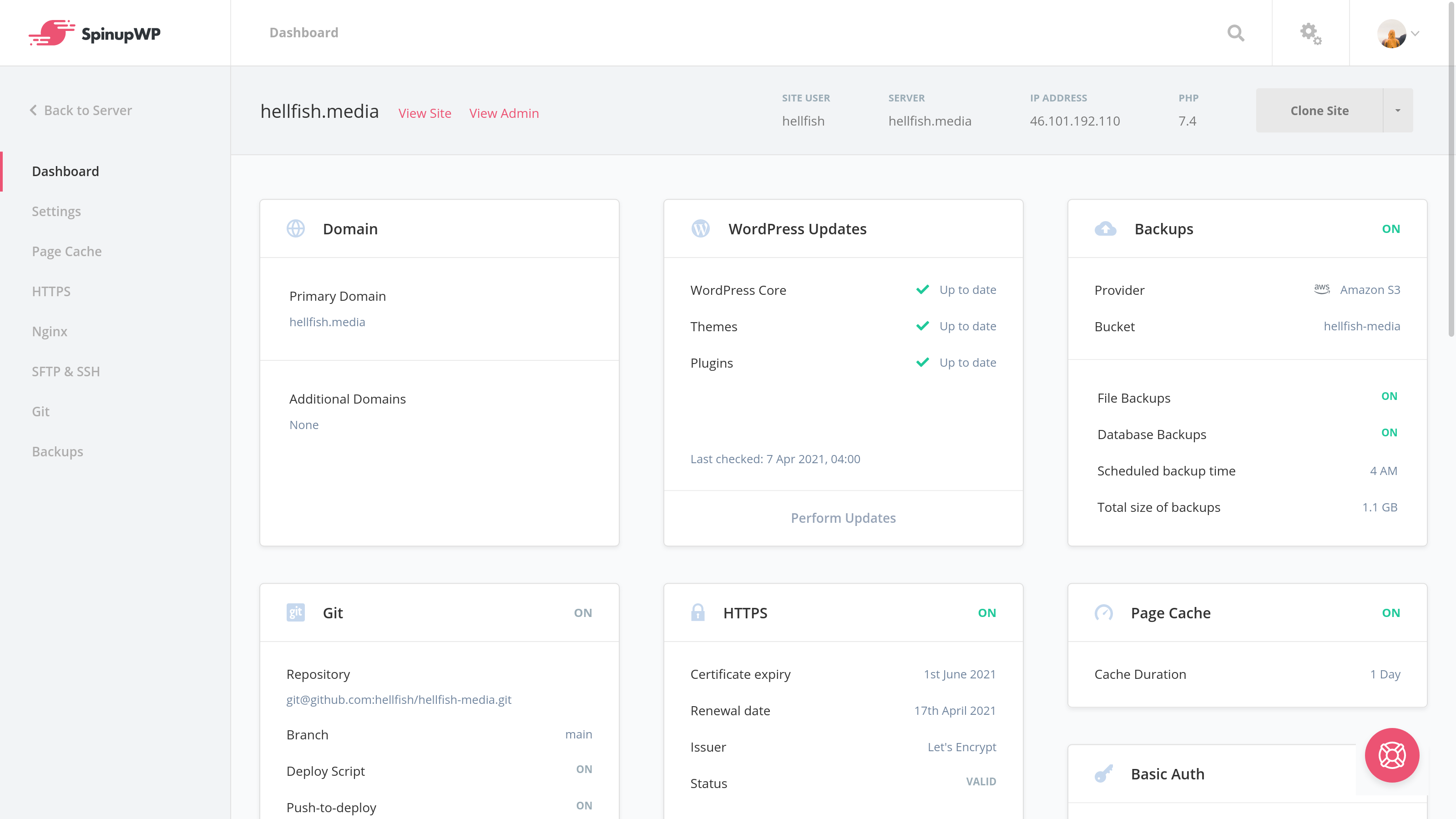 Purge Object Cache and Correct File
Permissions

We also added the ability to purge a site's object cache and correct a site's file permissions from the dropdown at the top on the site dashboard.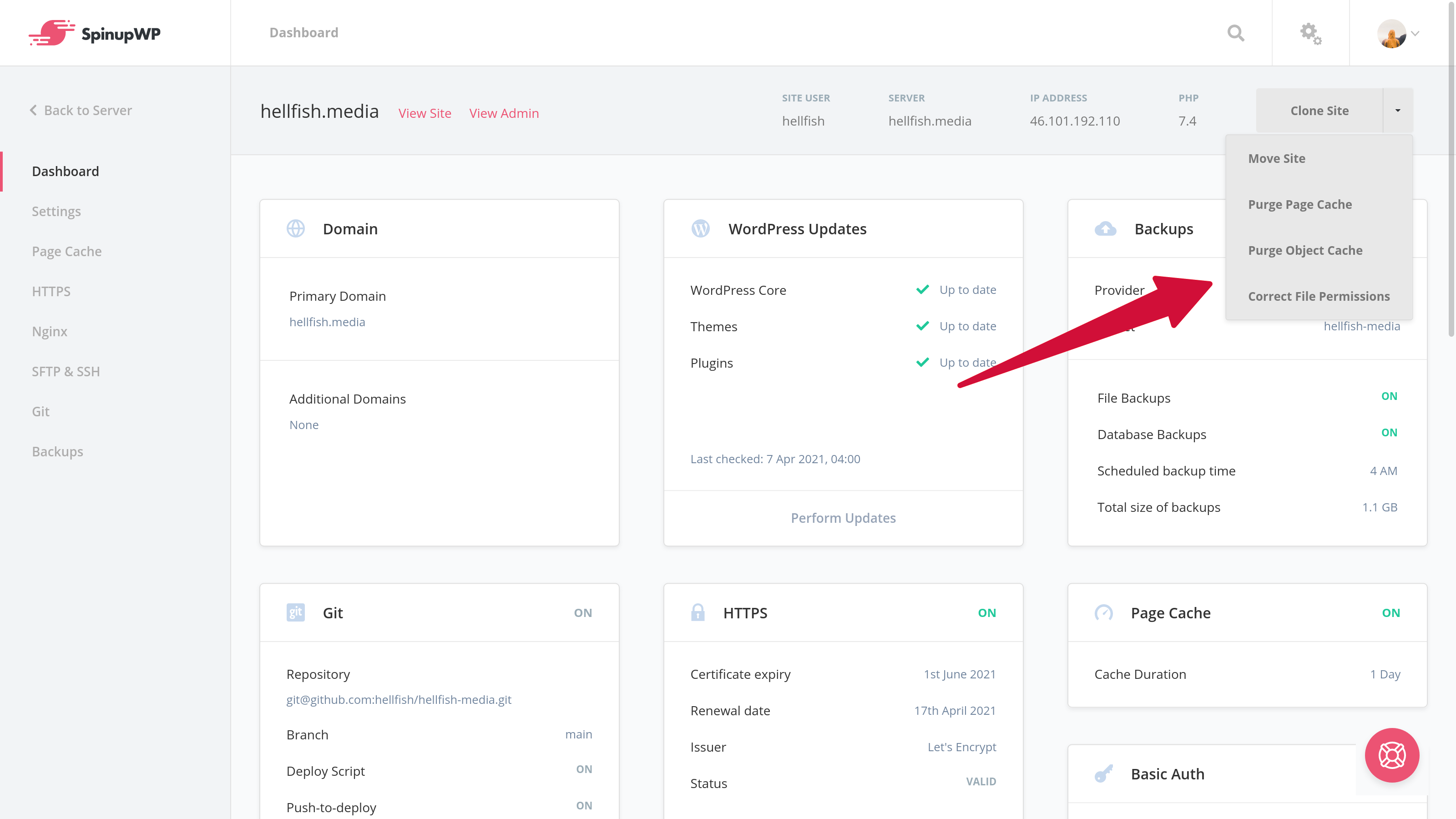 Nginx Multisite Rewrite
Rules

Under the Nginx settings for a site, we added a new toggle that will create the necessary Nginx rewrite rules for a WordPress Multisite running as a subdirectory install when enabled.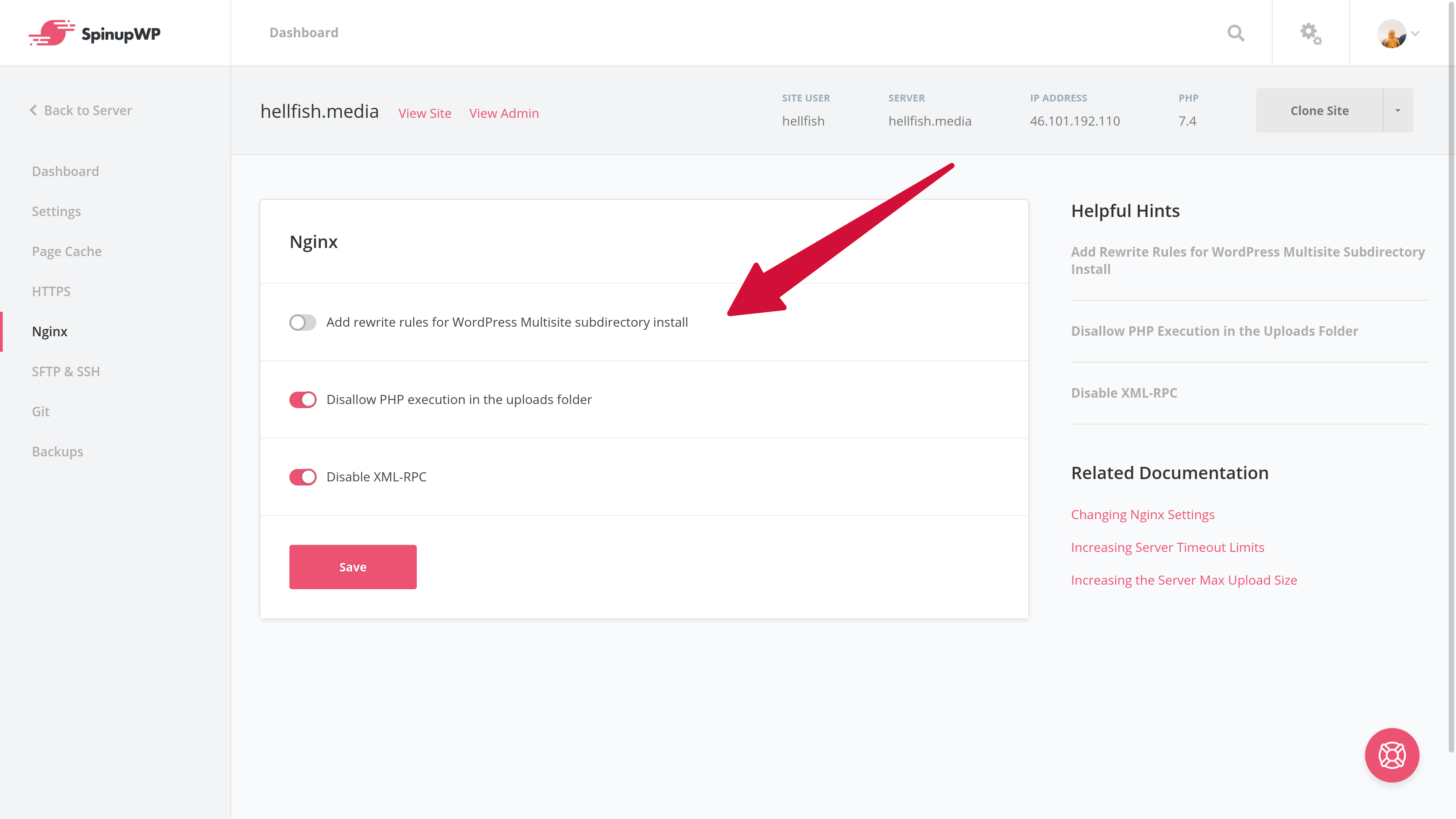 Strict-Transport-Security
Header

Finally, we enabled the Strict-Transport-Security header by default for any HTTPS enabled sites.
Sign In With Your Social
Accounts

Our most recent upgrade was an improved sign-in process as we added social sign-on capabilities for accessing the SpinupWP app. You can register a new account or sign in to an existing one using Google, GitHub, or Twitter.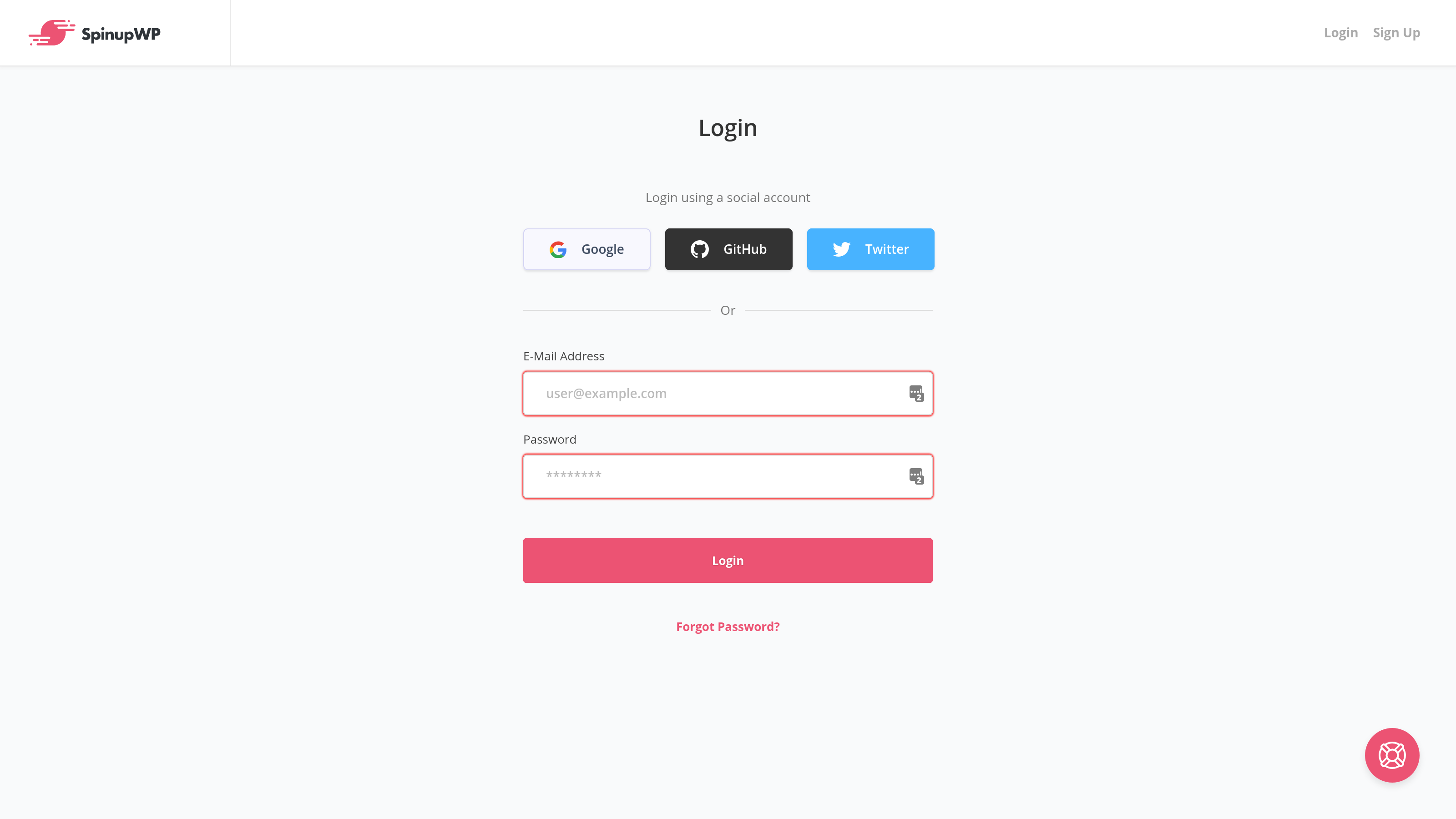 Suppose you have previously signed up using an email and password combination? No problem, you can enable a social sign-in from the Your Account > Security page.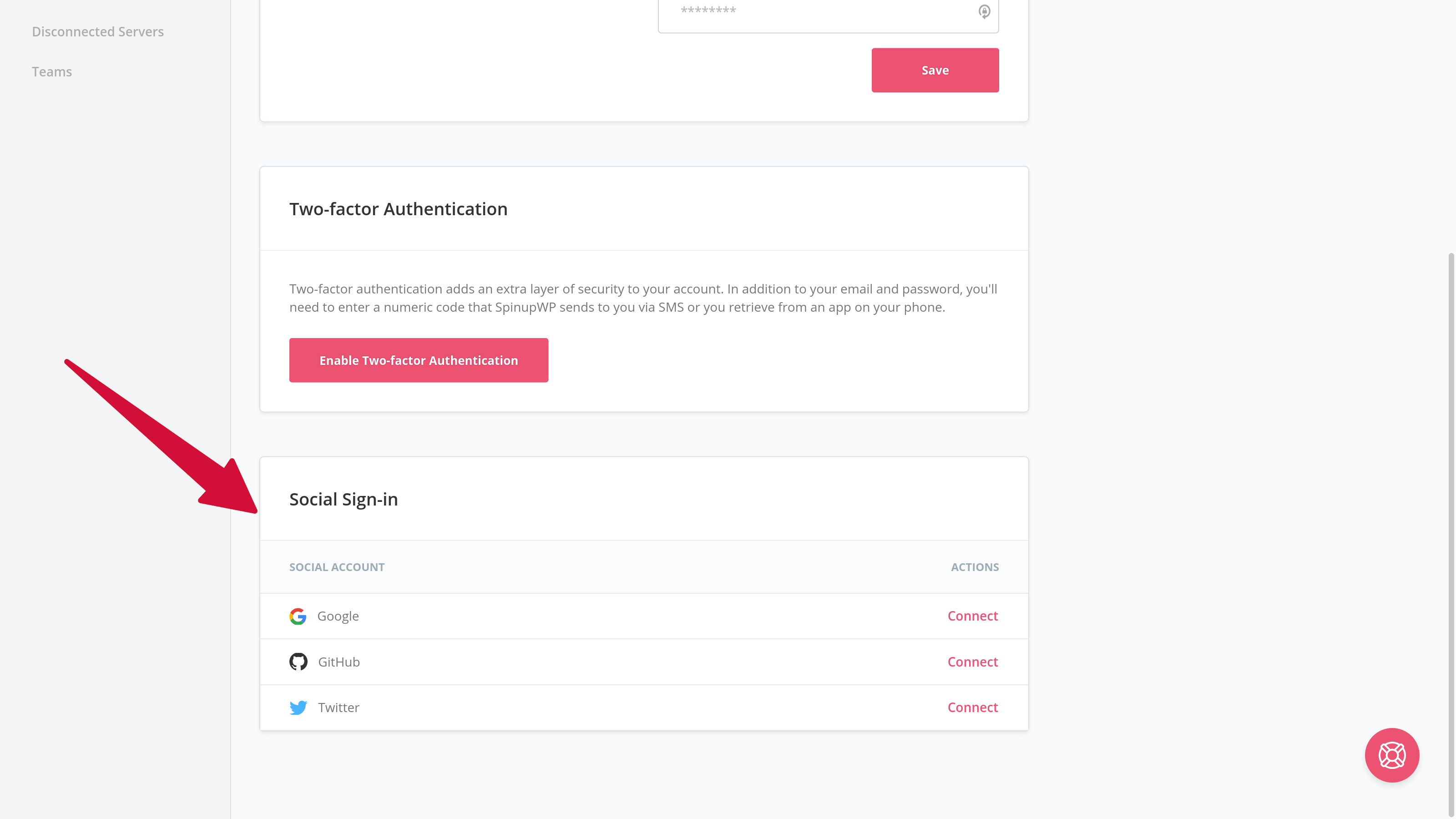 Free Trial
Launched

Last but definitely not least, we now offer a no credit card required, 7-day free trial. This is perfect if you were still thinking about trying out SpinupWP, or you've been trying to convince someone else you know to give it a shot. Simply click the Start Your Free Trial button from the SpinupWP homepage to get started.
What's
Next?

We're adding new features all the time. Here are just a few of the highlights you can look forward to in future updates.
Improved notifications about your servers and sites. This will include the ability to subscribe/unsubscribe from a specific site or server.
The ability to use custom HTTPS certificates if you need to use something other than Let's Encrypt.
Version 1 of our REST API, which will allow you to create sites programmatically.
Are you excited about these new features? Is there something else you'd like to see added to SpinupWP? Let us know in the comments below.